8th Grade Spotlight - Lucille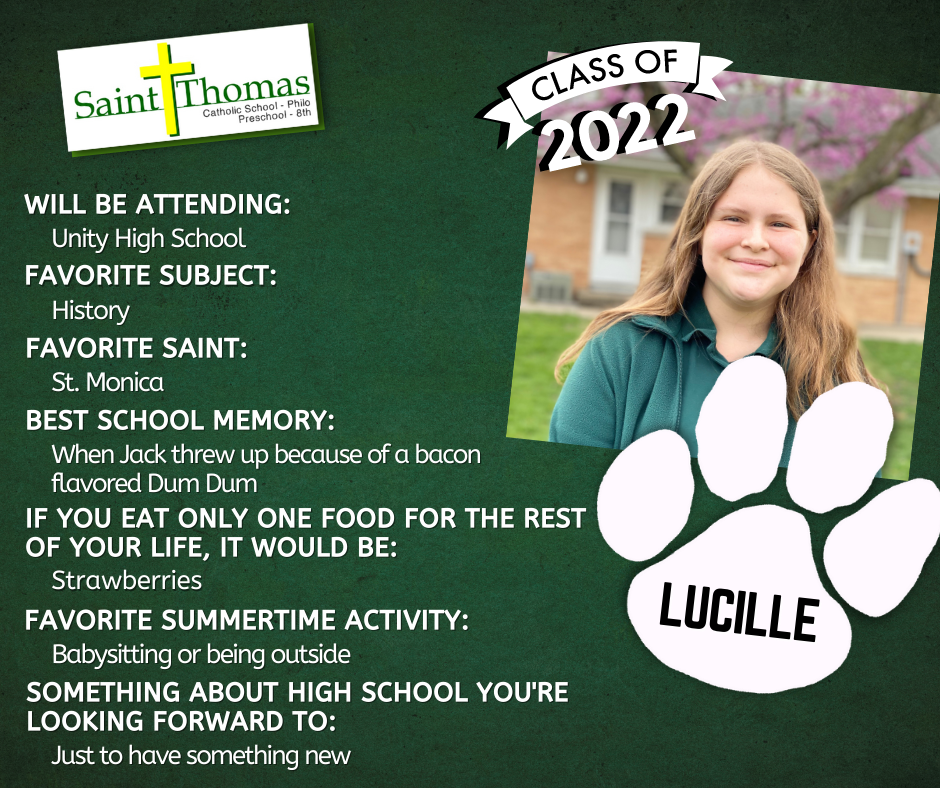 8th Grade Spotlight - Hannah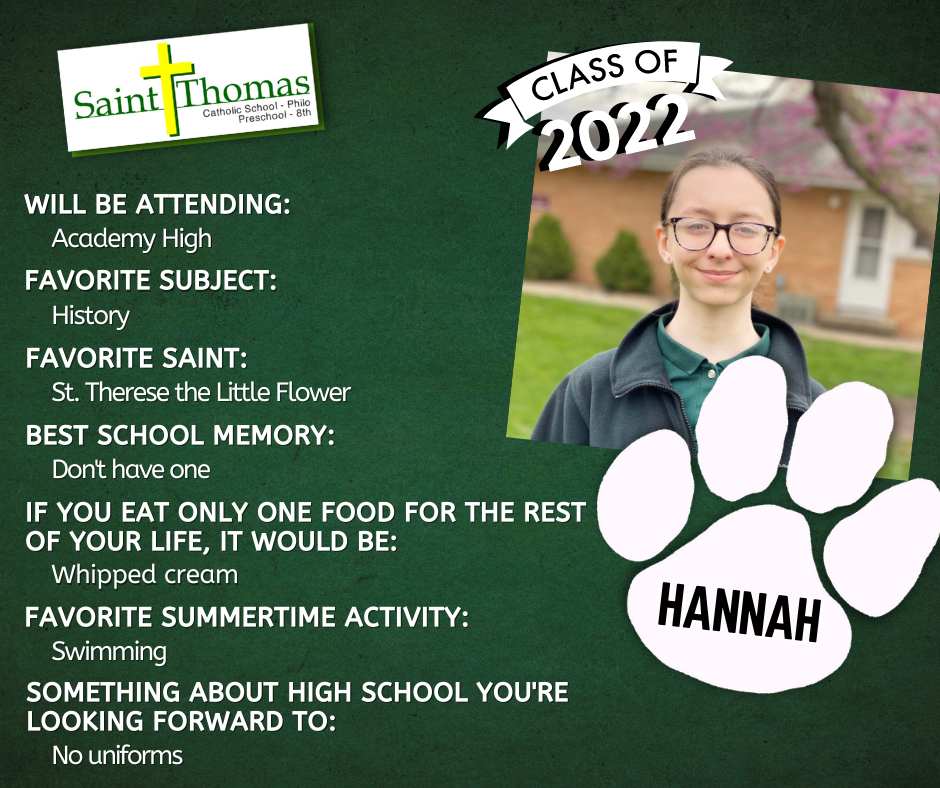 We are on a roll for our last week of the Penny Wars. The total from last night's count is $175.75 bringing our total collected to $2,682.81. Friday is the last day to bring in your coins and bills.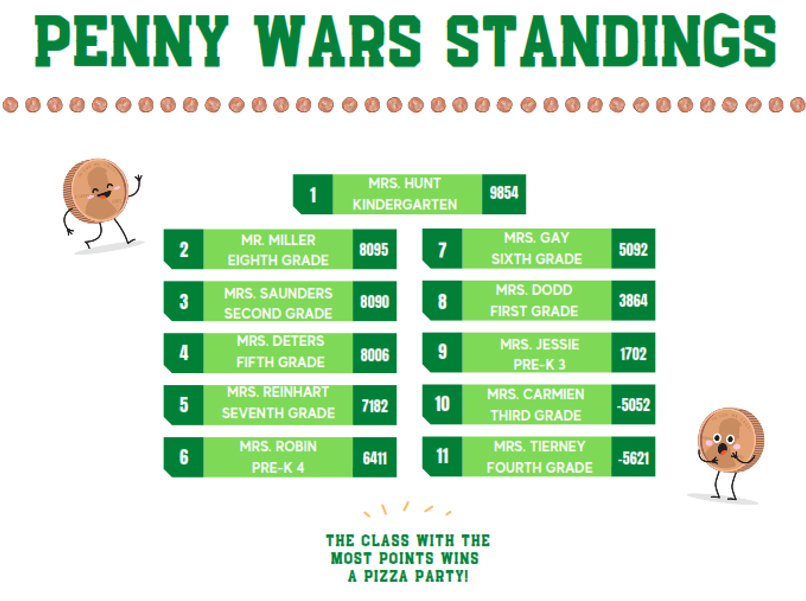 8th Grade Spotlight - Carter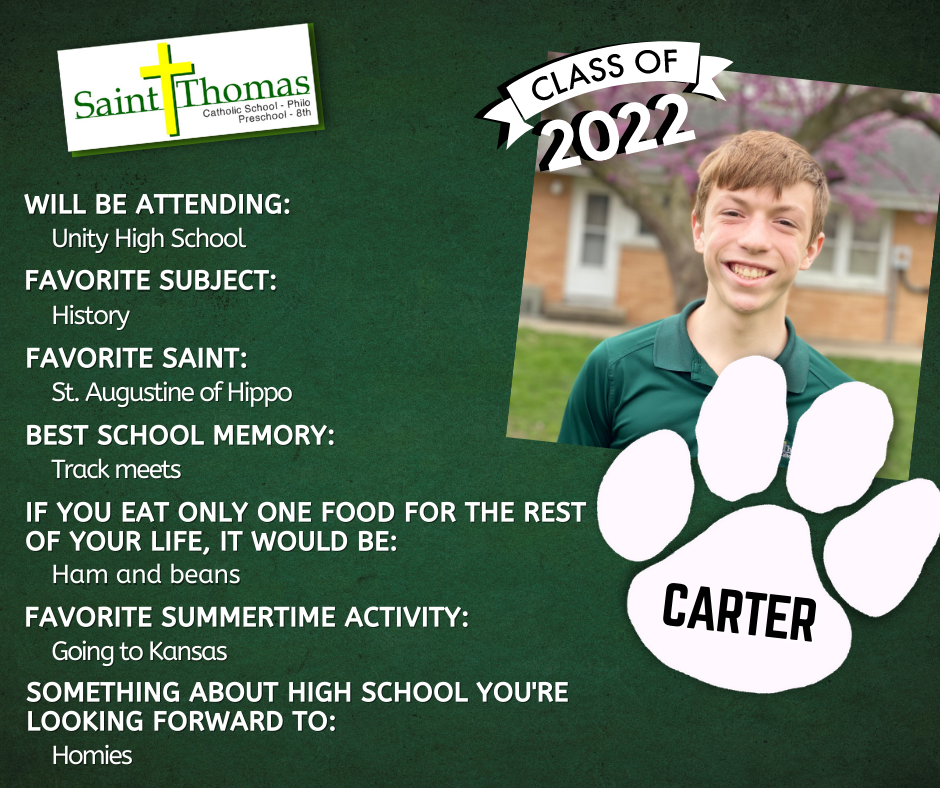 Our $100, first Friday of the month winner is Patsy Hotze.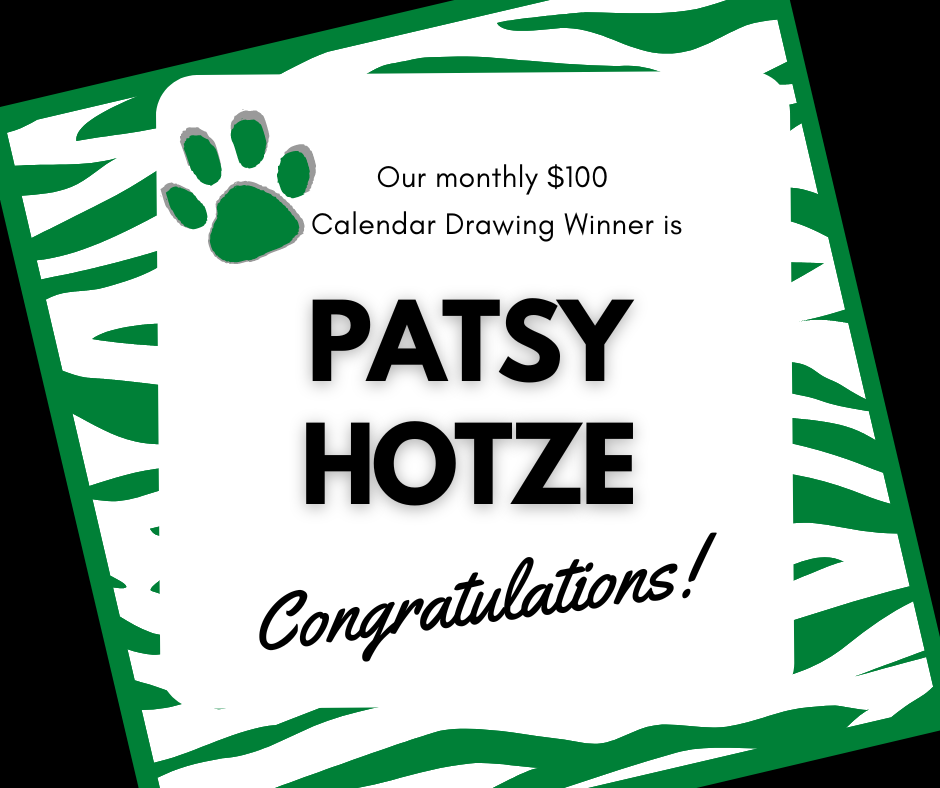 Happy Mother's Day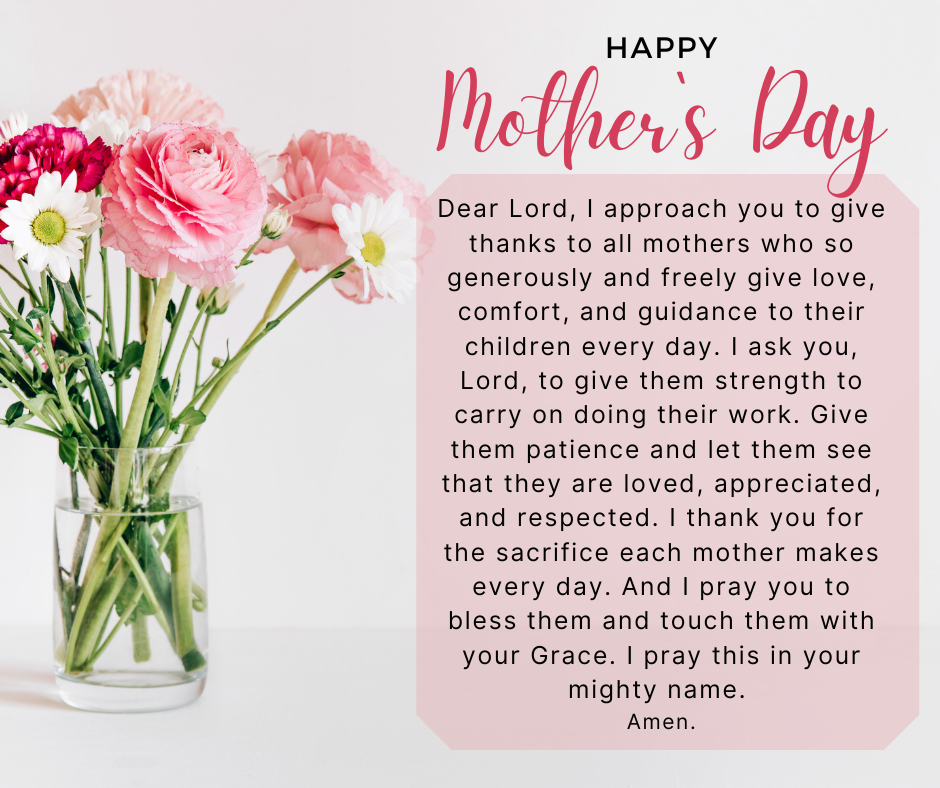 Here are the updated results as of Thursday, May 5, for the Penny Wars. There is one week left before we see who comes out the victor!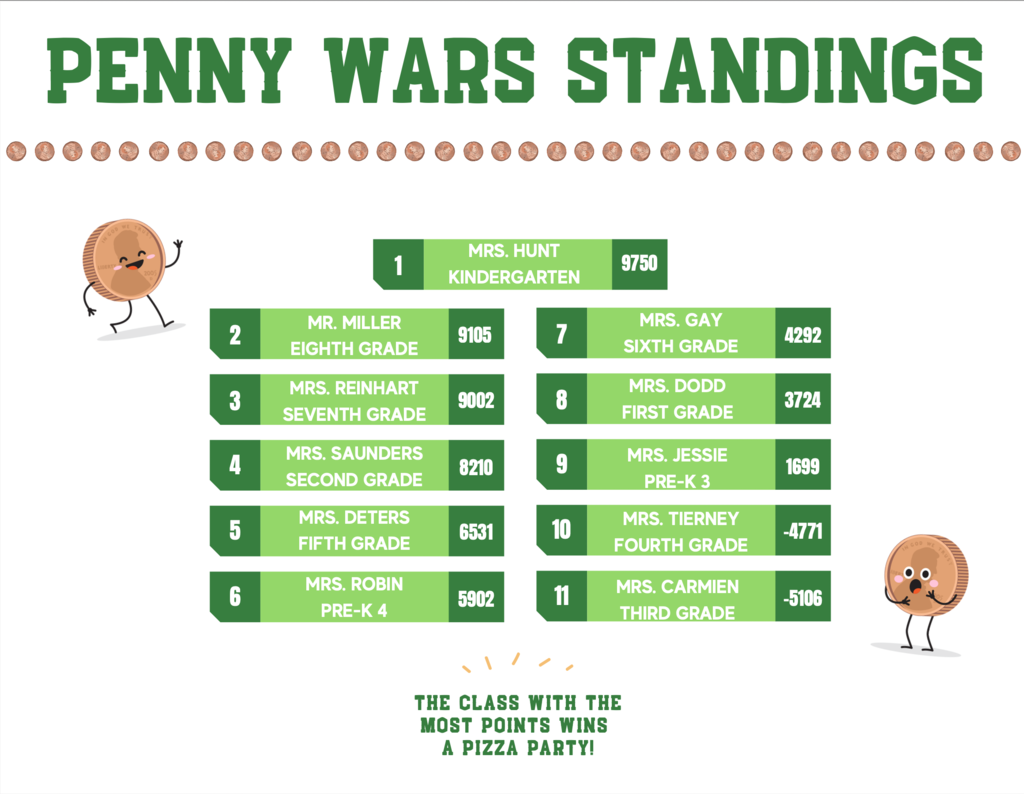 Heavenly Father, we praise you for the gift of your Mother, Mary. Bless this crown. May it remind us of Mary's Coronation in Heaven when you crowned her Queen of Heaven and Earth.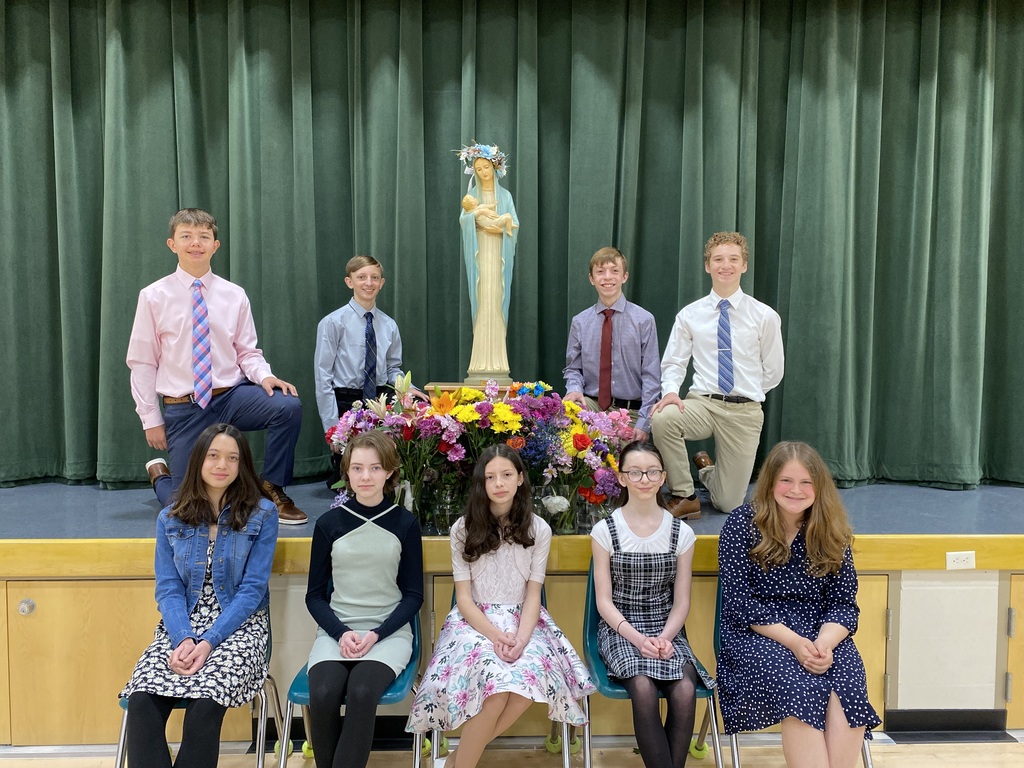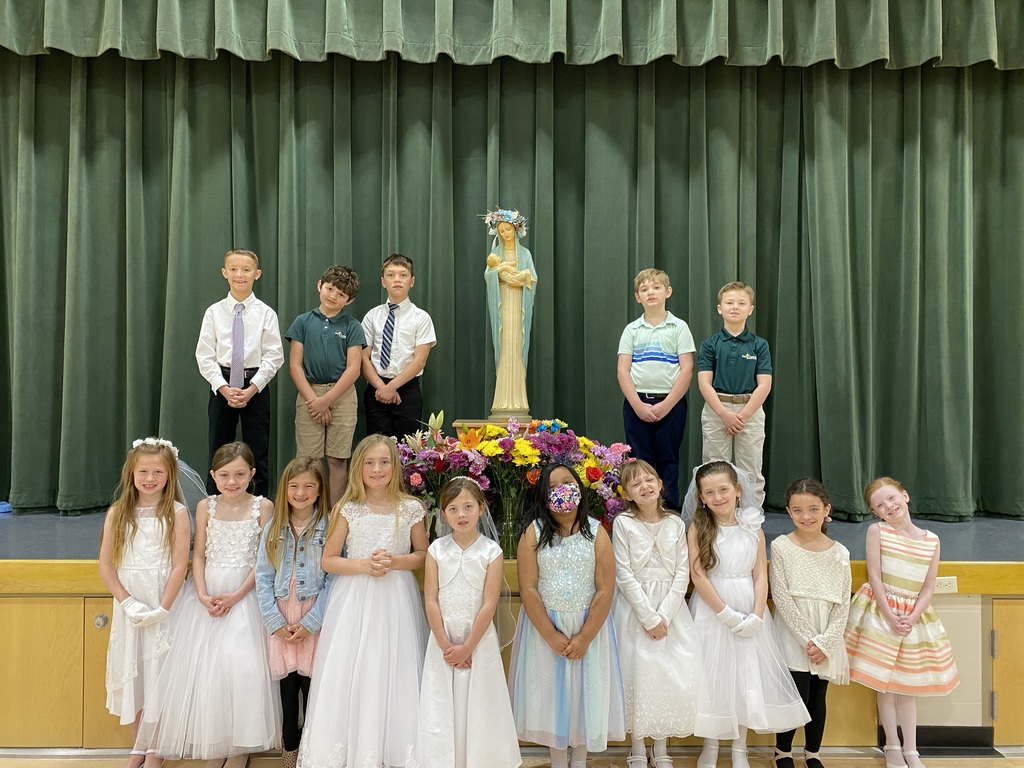 Monday, May 2nd Calendar Drawing Winner.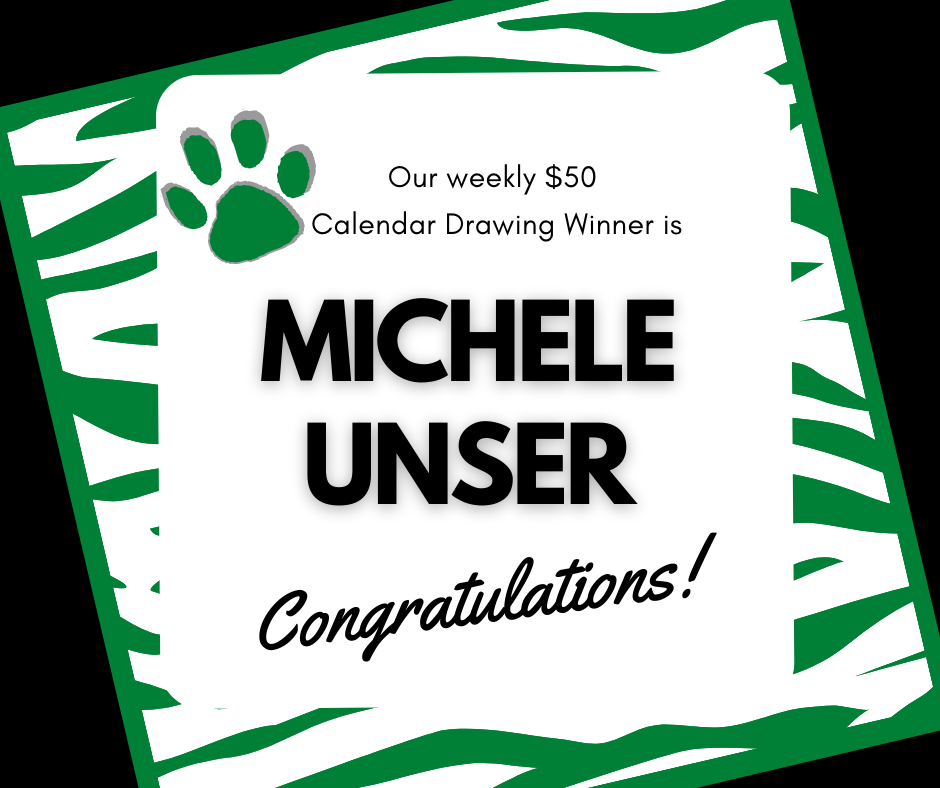 Congratulations to Riley for not only winning the boys' pole vault event at yesterday's Illini Conference track and field meet, but also for breaking a 39-year-old school record with a leap of 9' 4"! The previous record was set in 1983 by David Reinhart. What an accomplishment, Riley!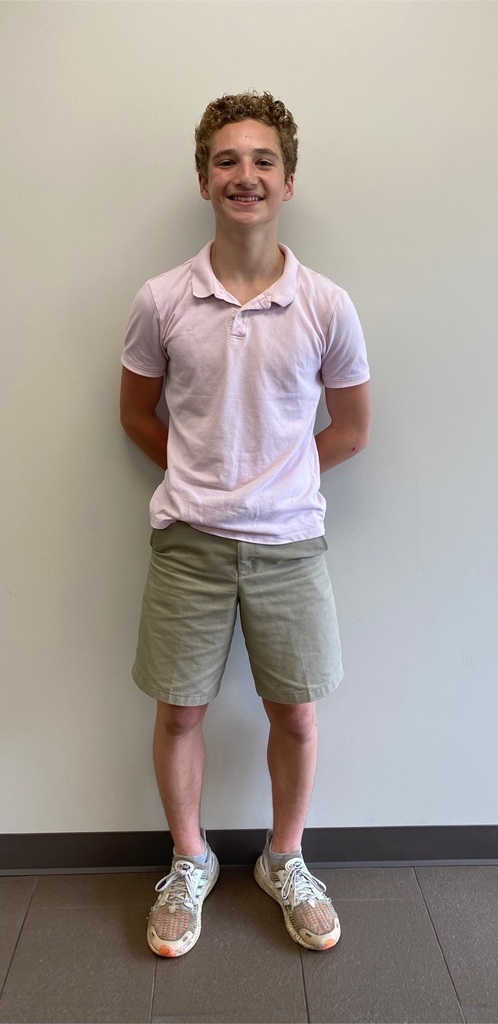 Congratulations to our 7th Grade Girls Track Team on being the new 2022 Illini Conference Track and Field champions along with Holy Cross (tie). Outstanding job, ladies! Woohoo!!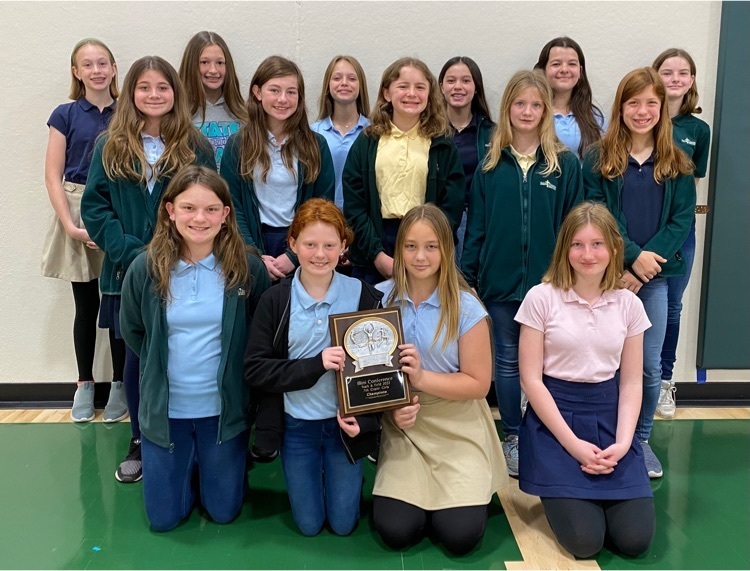 Starting the 2nd week of the Penny Wars, it is still going strong. As of Monday, May 2nd we have raised $2,103.20!!! Below is where the classroom standings are.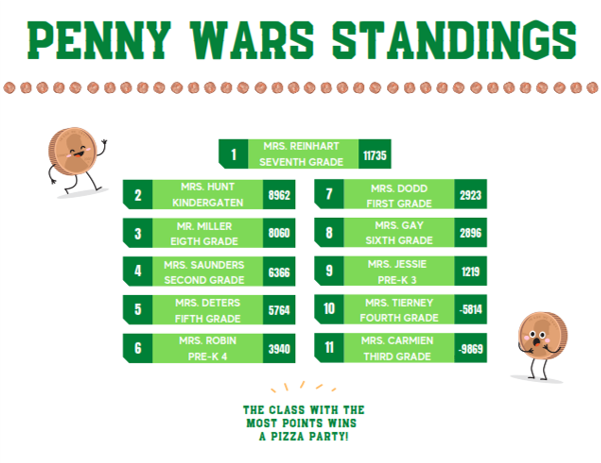 What a great start to the Penny Wars. After only 4 days we have $1,521.91. There are 2 more weeks for classrooms to compete, so keep up the good work.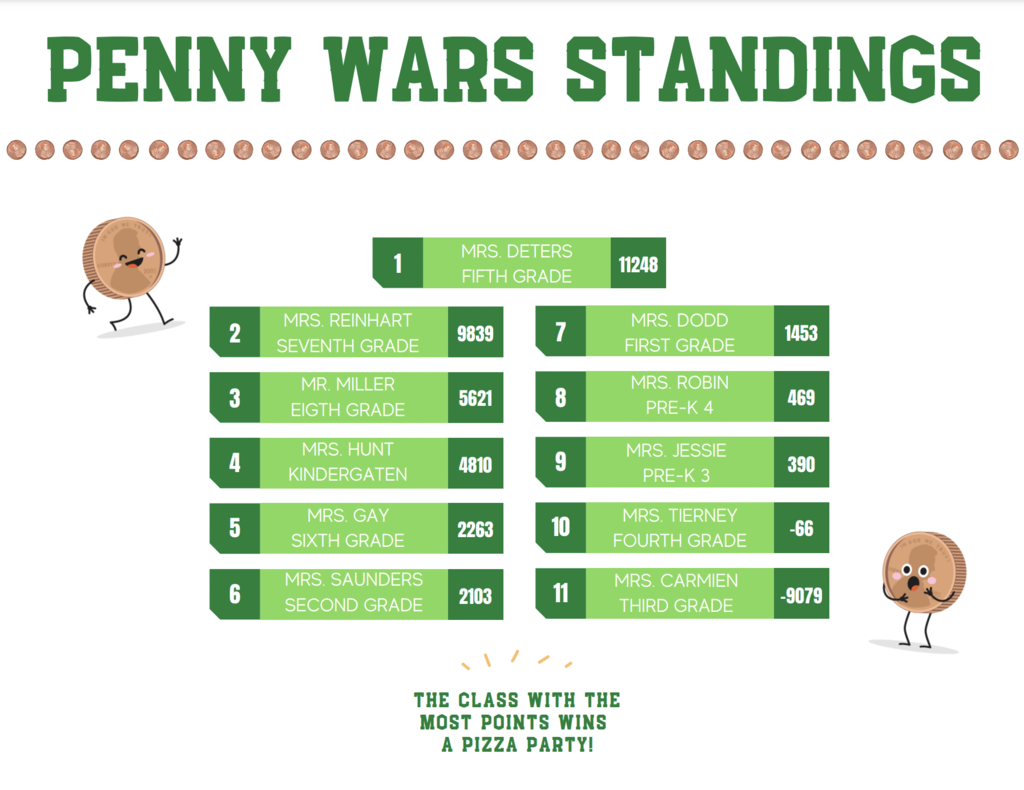 April 25th weekly $50 calendar drawing winner is Ron Estes.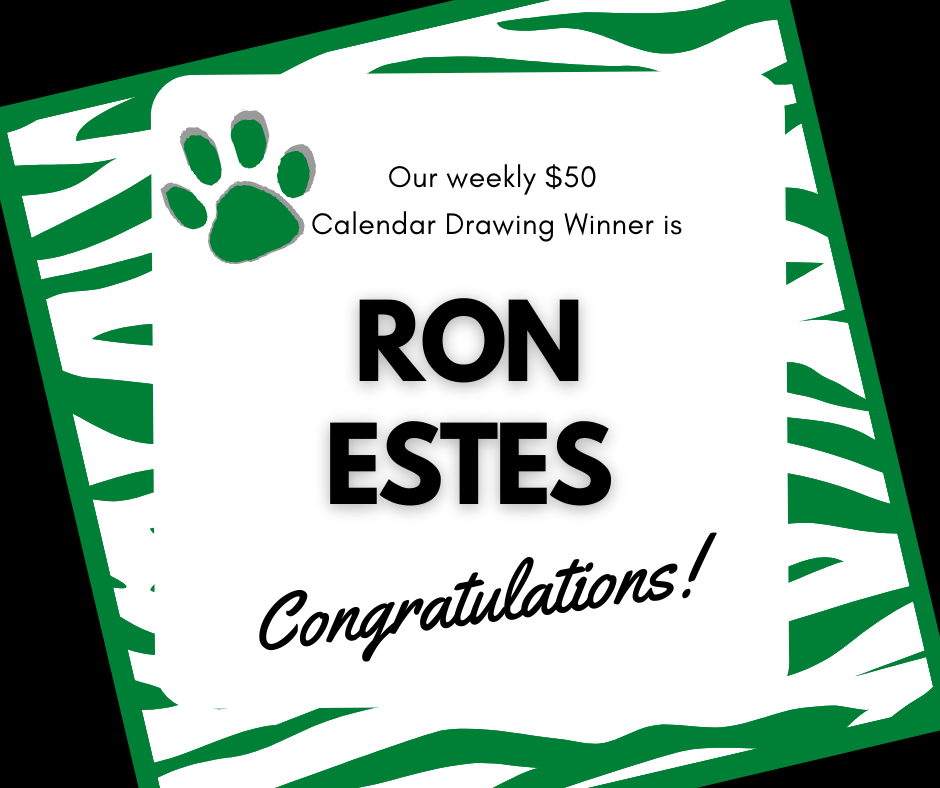 Don't forget that Penny Wars start tomorrow. Make sure to send in your loose change with your child. For more information, check out the flyer below.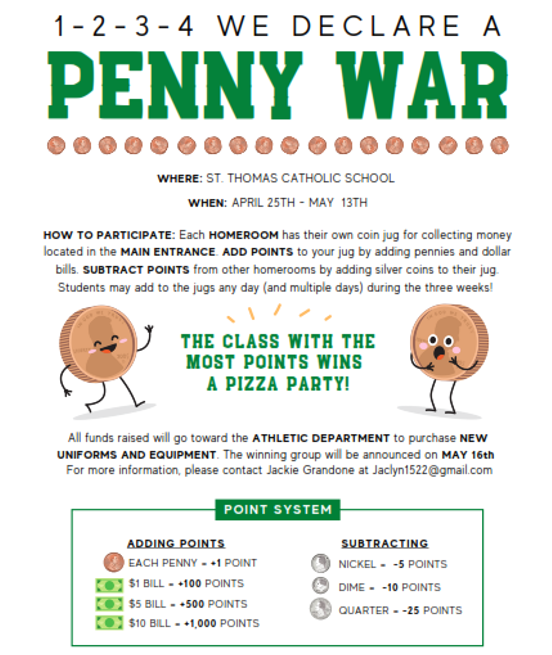 Divine Mercy Sunday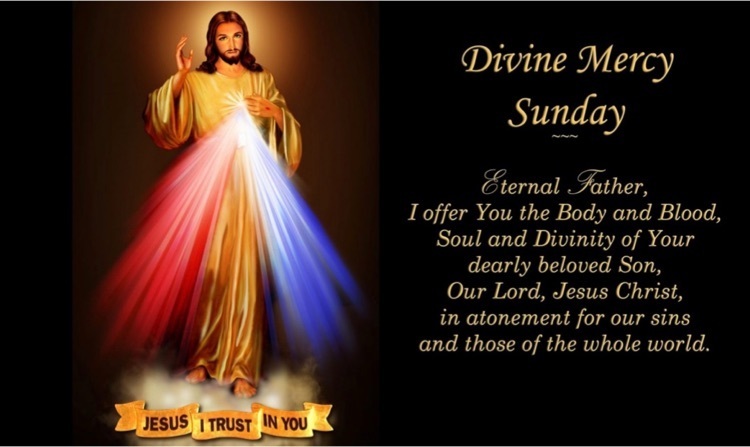 April 18, 2022, $50 Calendar Drawing Winner!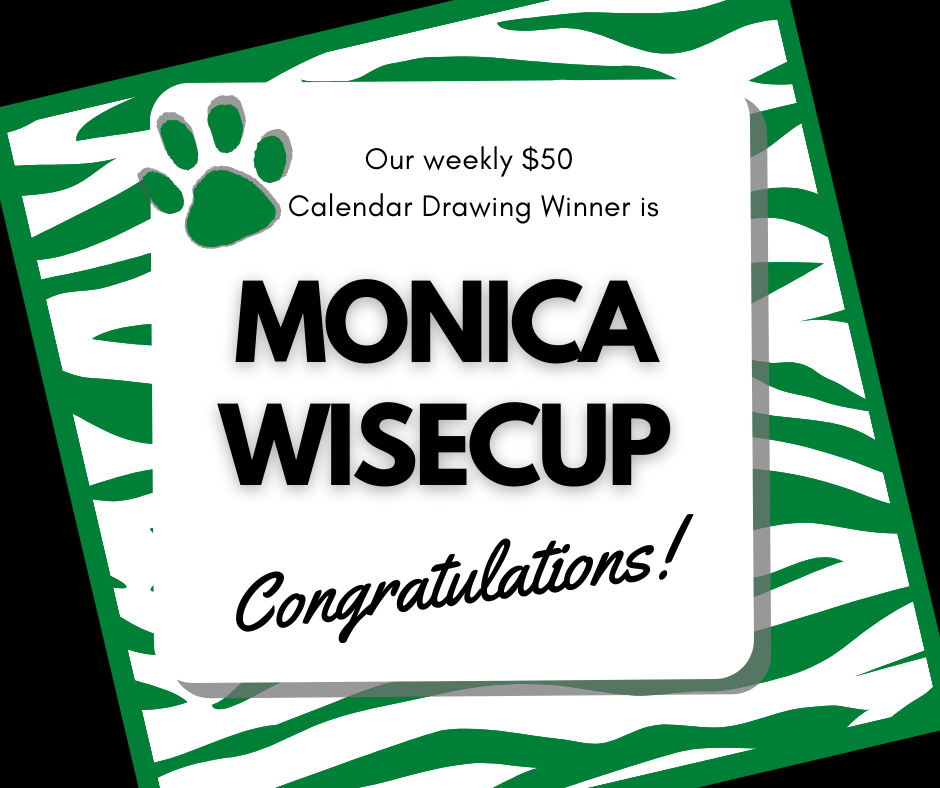 Child care volunteers for PTO meetings.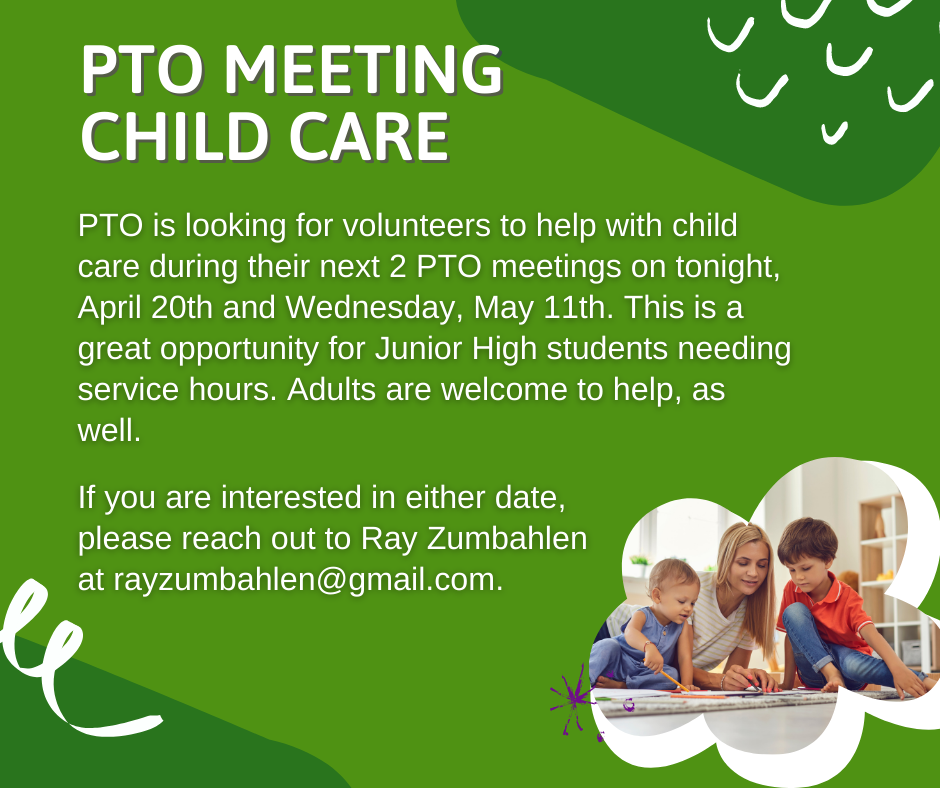 Easter Monday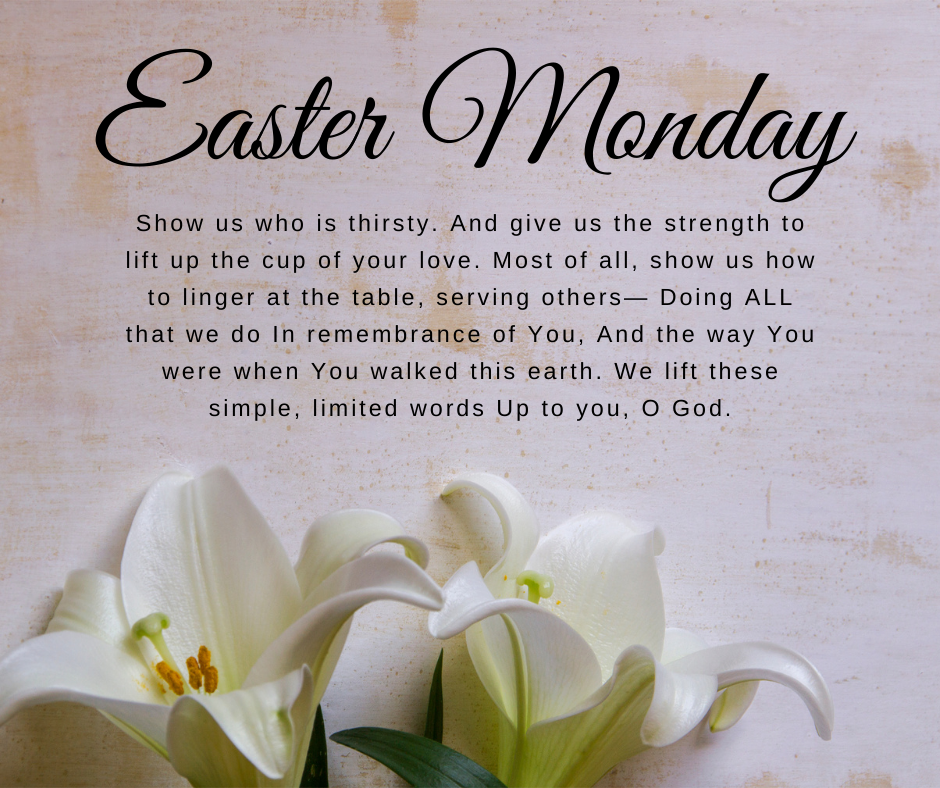 Happy Easter