8th Grade Spotlight - Michael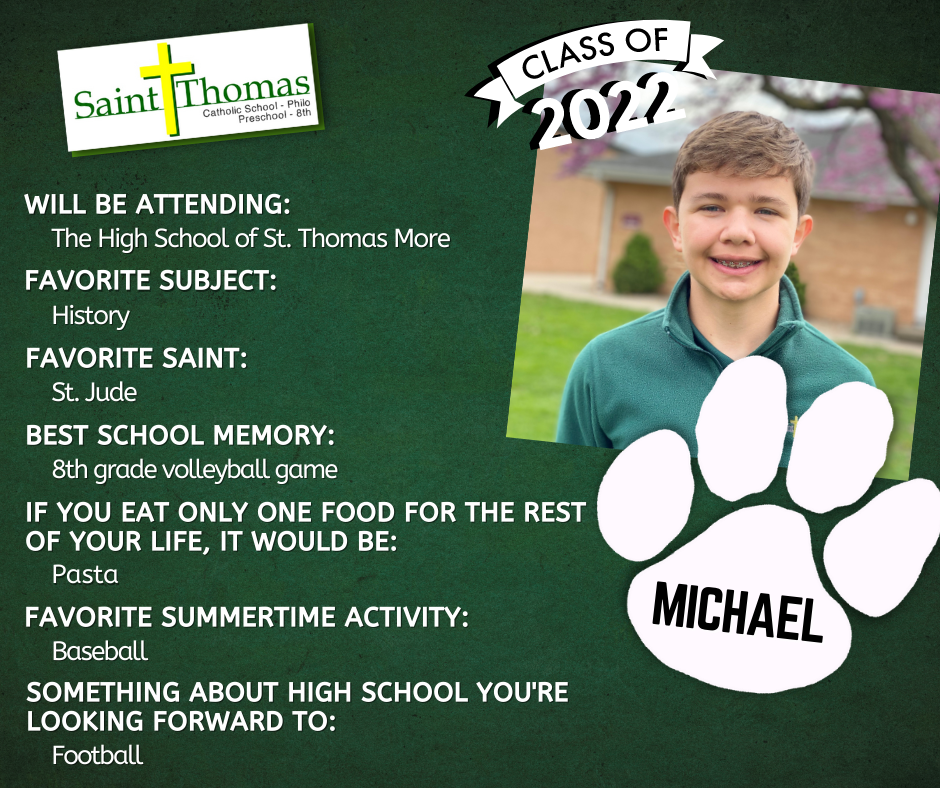 Dress like a Superhero Day, Wednesday 5/18.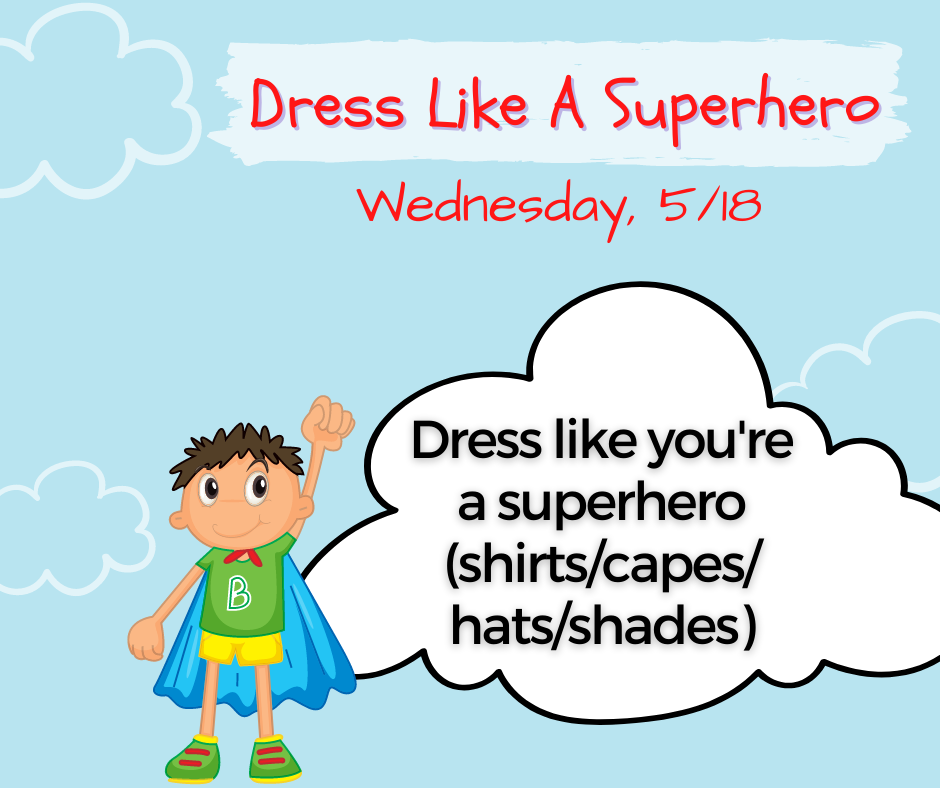 8th Grade Spotlight - Riley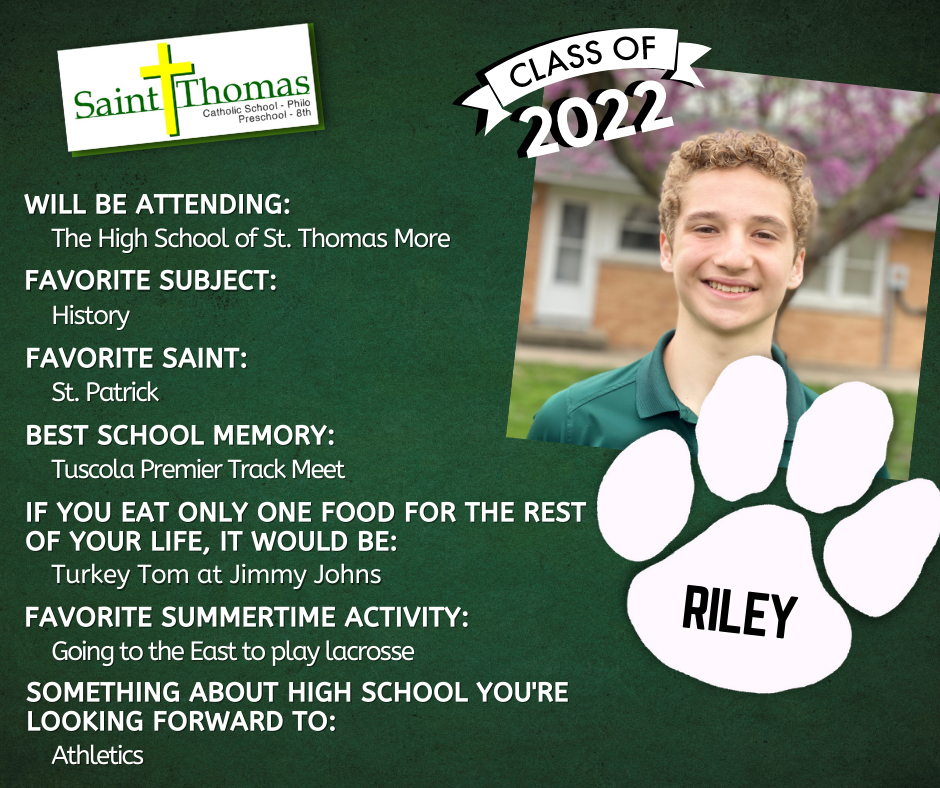 Our $50 weekly calendar drawing winner is Jerod Flessnor!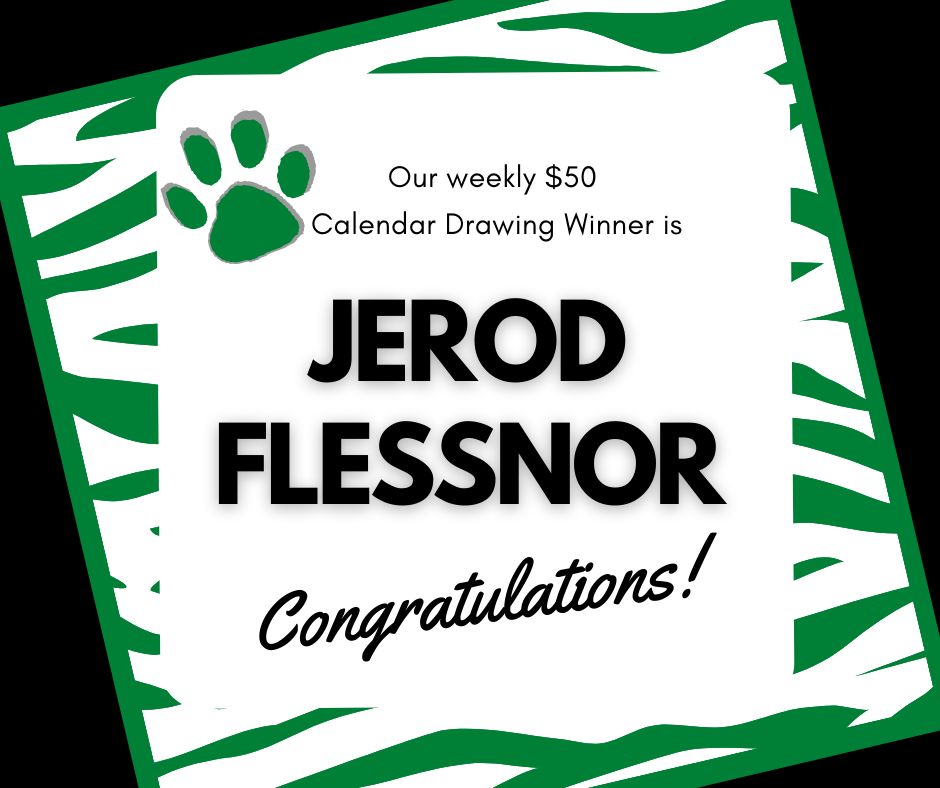 Tuesday - May 17th, dress like you are from the 1950s.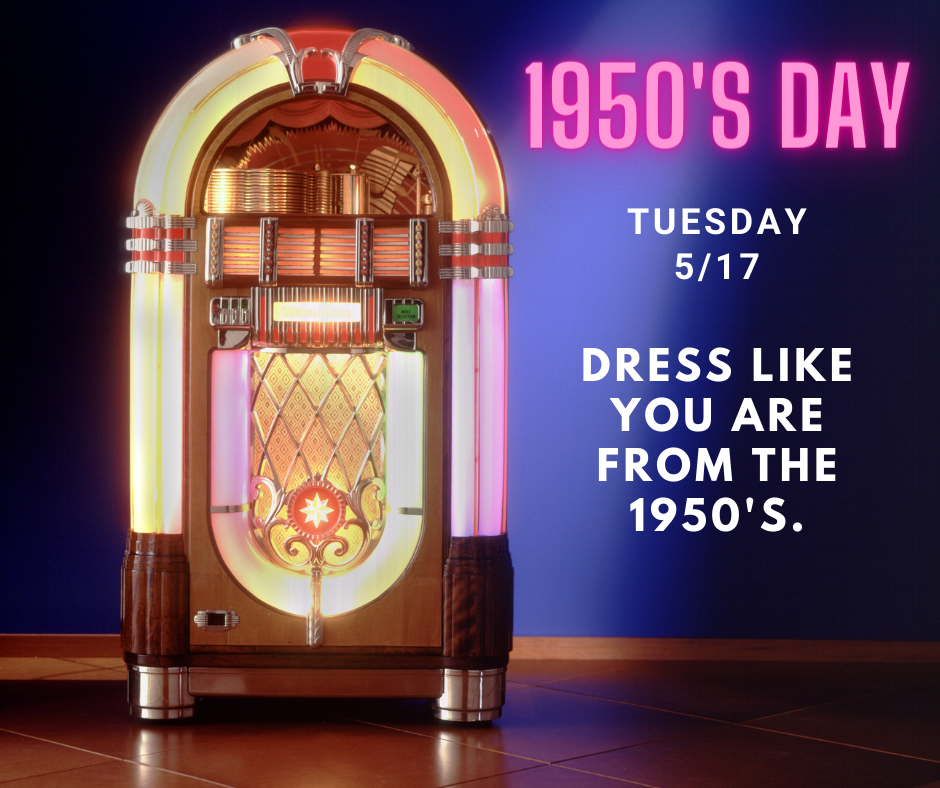 What an amazing turnout we had for the Penny Wars. On Friday, we raised $2,507.43, which brings the total to $5,720.50. Thank you all for your contributions to making the Penny Wars a successful fundraiser. Our classroom winner is Mrs. Carmien's 3rd Graders. Congratulations!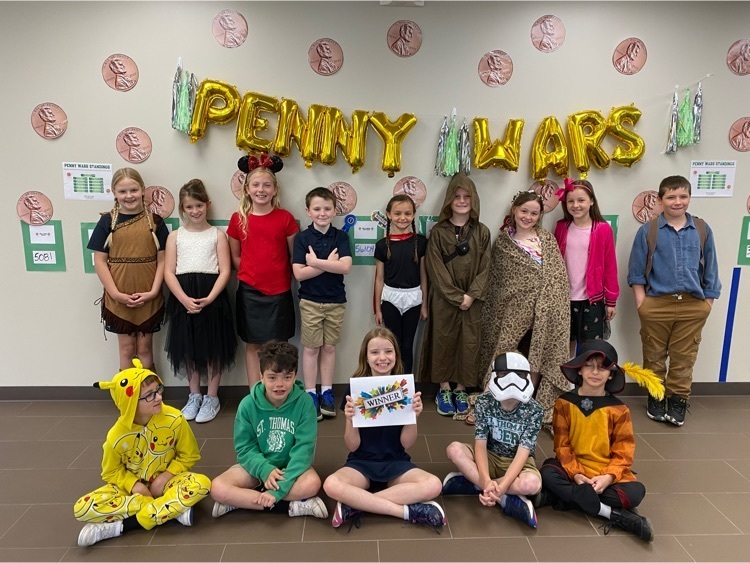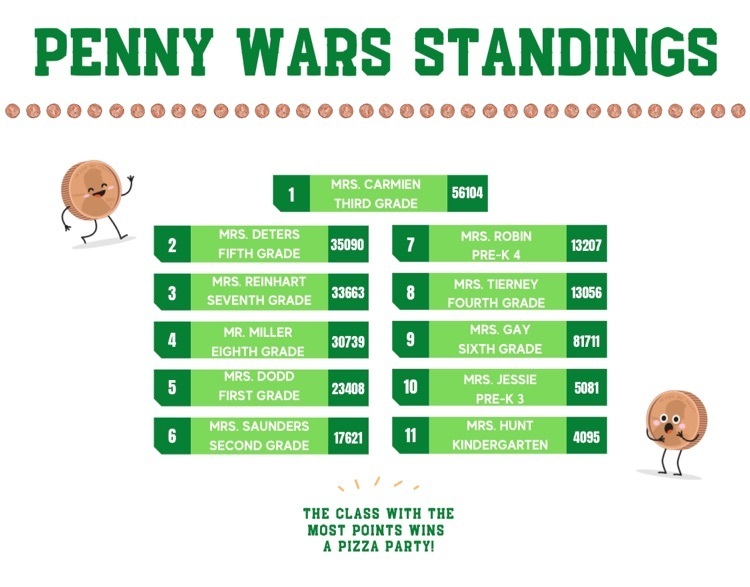 8th Grade Spotlight - Shelby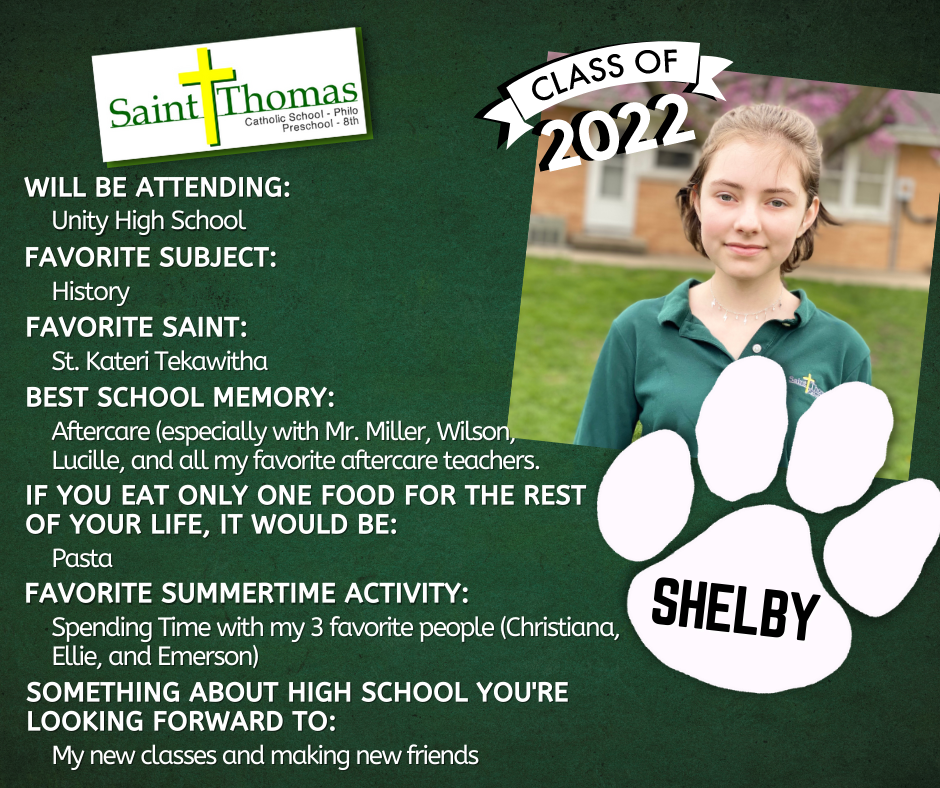 Get ready for SPIRIT WEEK! Tomorrow kicks it off with Dress Like a Character Day from a movie, book, or TV.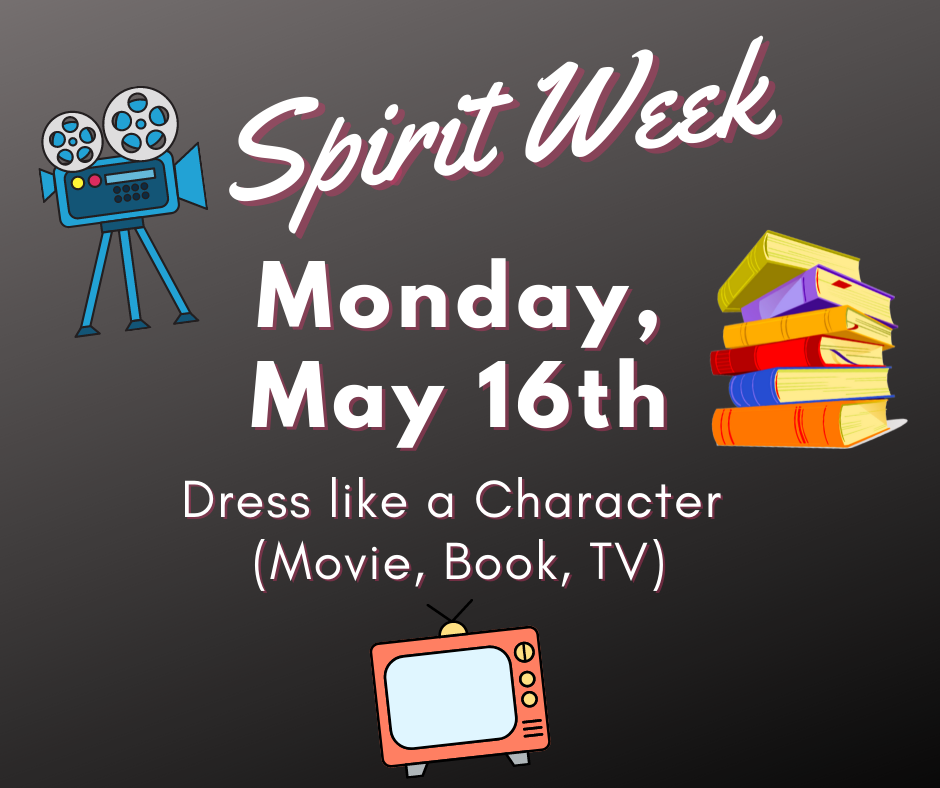 Here are pictures of our boys basketball, cheer, volleyball, and track and field teams from our Sports Awards Ceremony earlier this week. We are blessed with many talented students and coaches!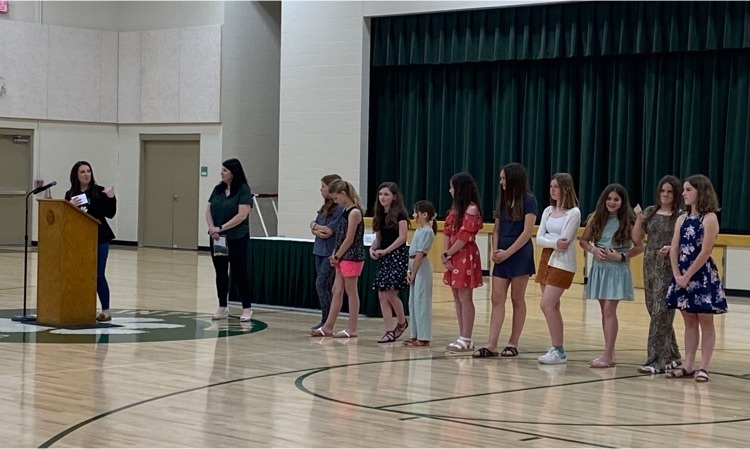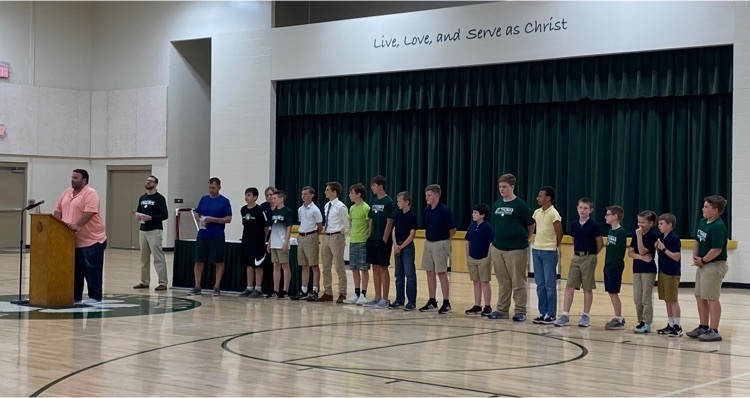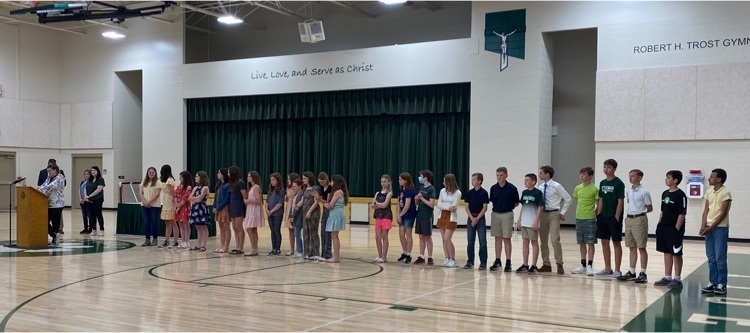 Here are a few pictures from our recent Sports Awards Ceremony. We enjoyed celebrating our athletes and coaches and having Mr. Griffin Boyer, an STS alum, address everyone to kick off the evening. Thank you to Mrs. Jackie Grandone, our Assistant Athletic Director, for arranging the event!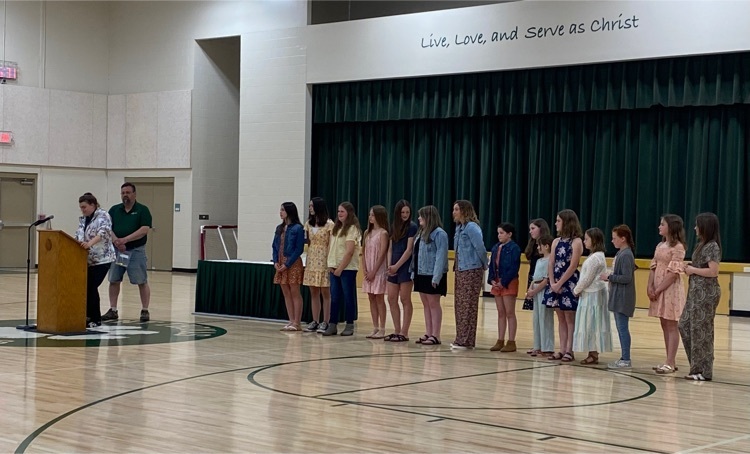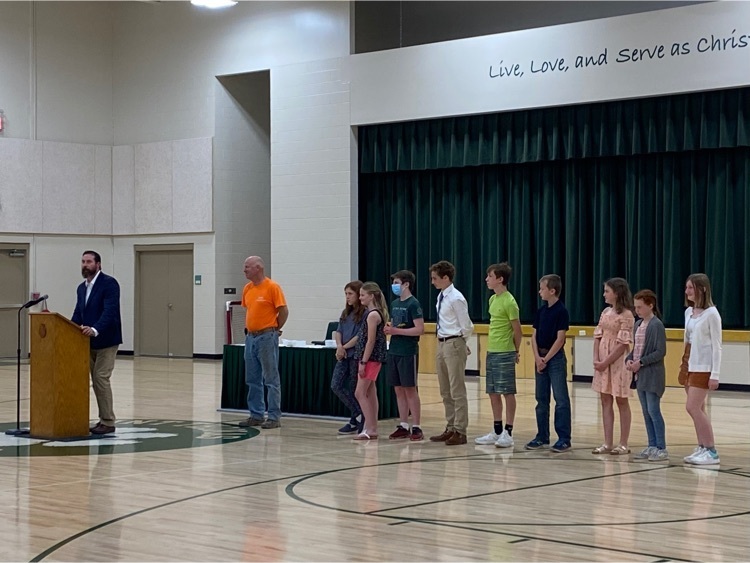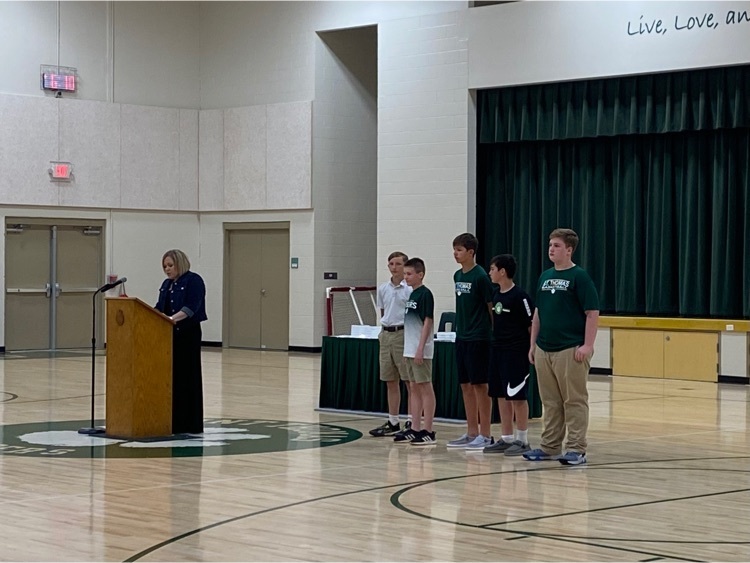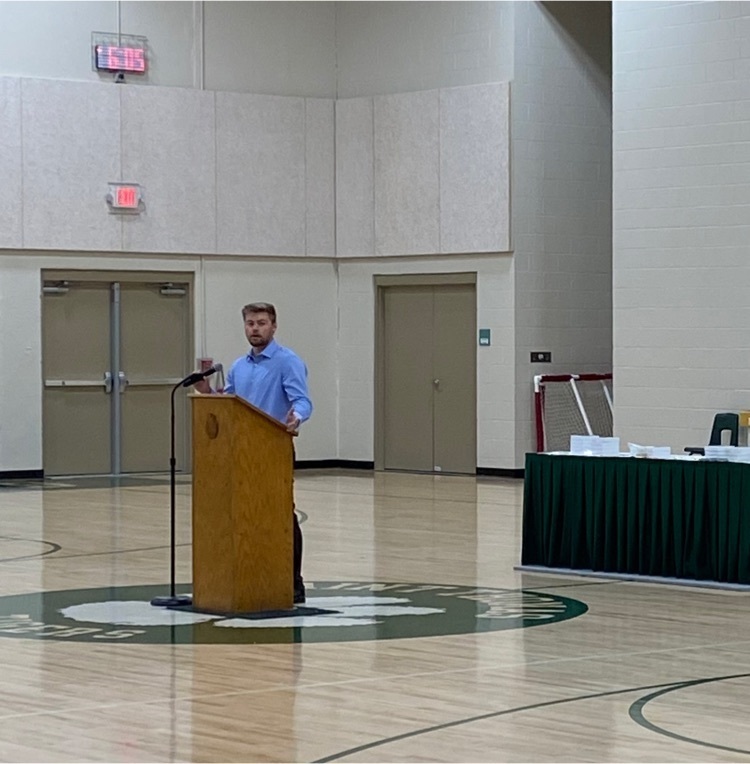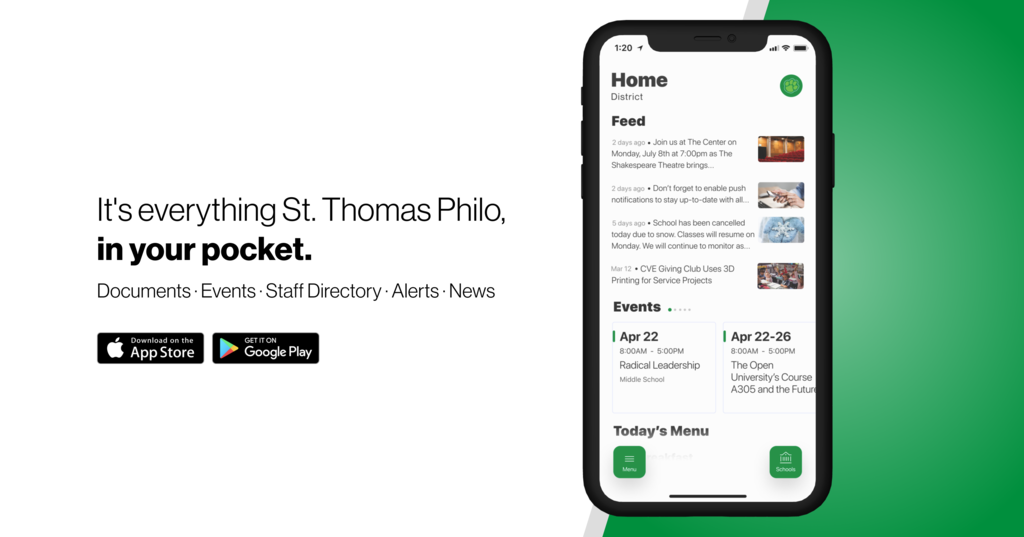 8th Grade Spotlight - Joe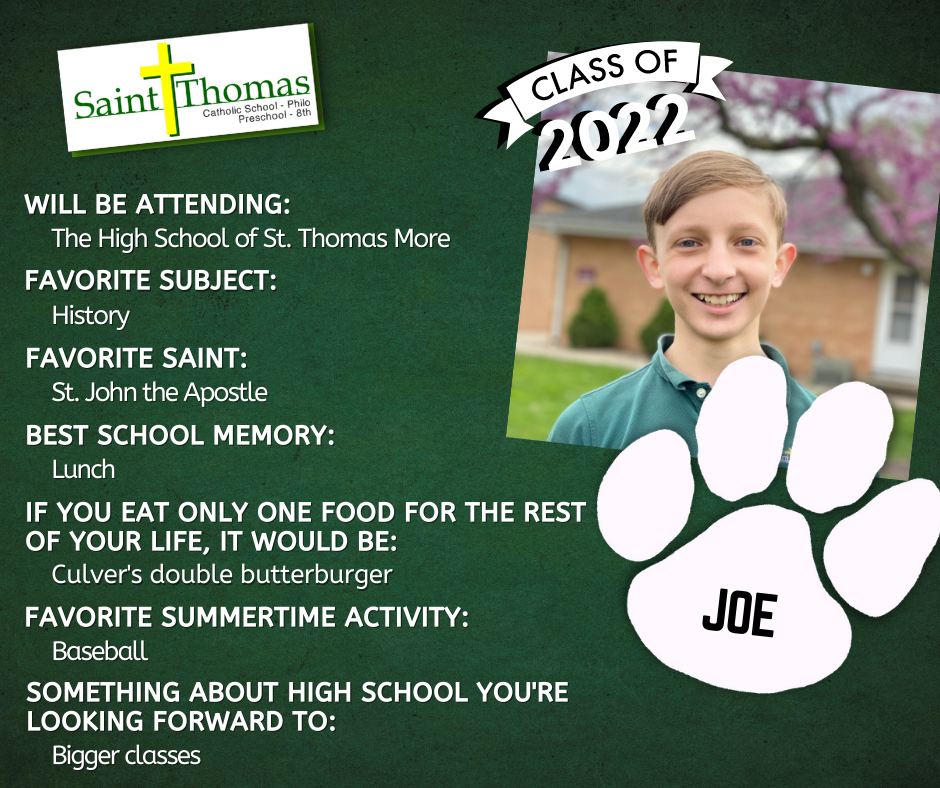 Our total today was: $533.56 bringing our total to $3,216.37!! I can not wait to see what tomorrow holds! It will be an exciting final day of Penny Wars!!

8th Grade Spotlight - Lucille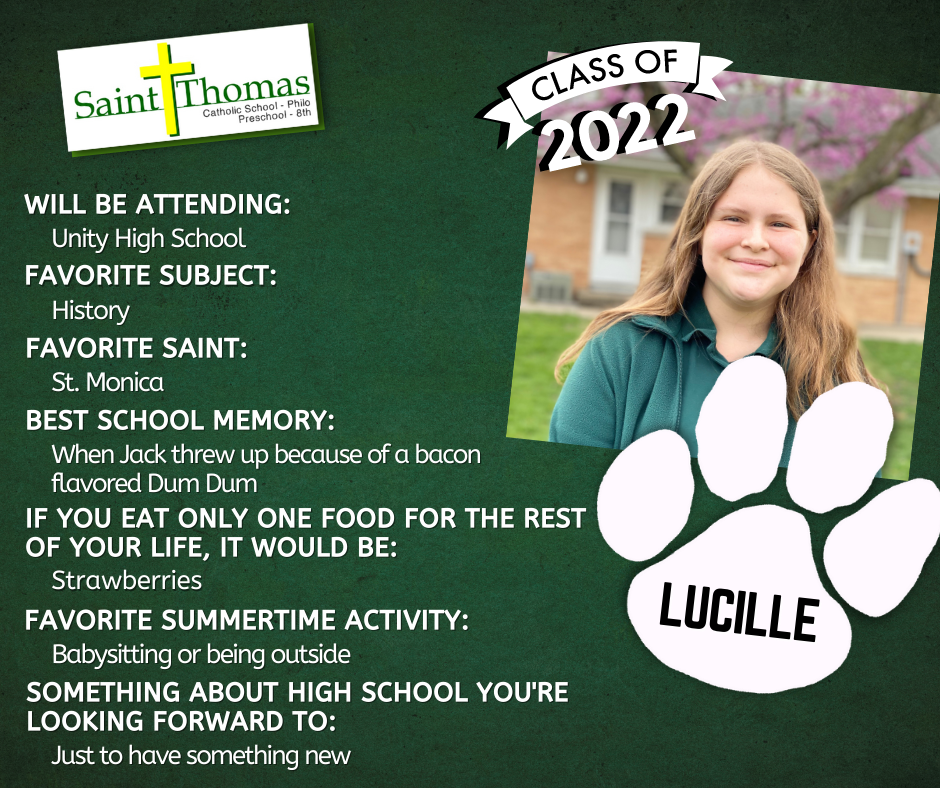 8th Grade Spotlight - Hannah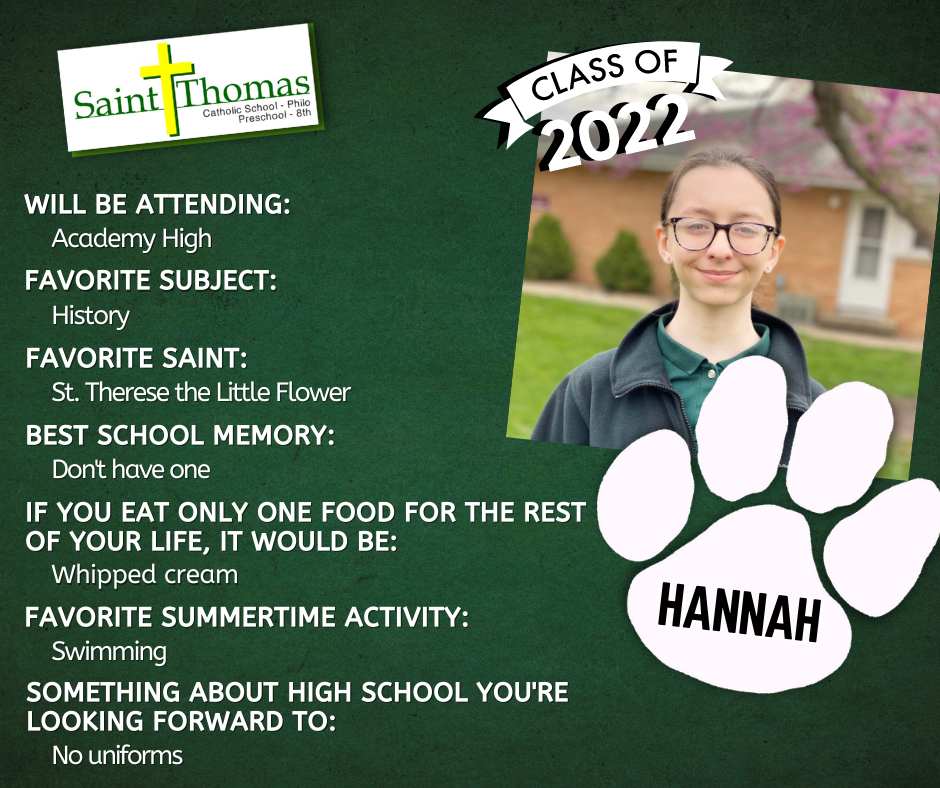 We are on a roll for our last week of the Penny Wars. The total from last night's count is $175.75 bringing our total collected to $2,682.81. Friday is the last day to bring in your coins and bills.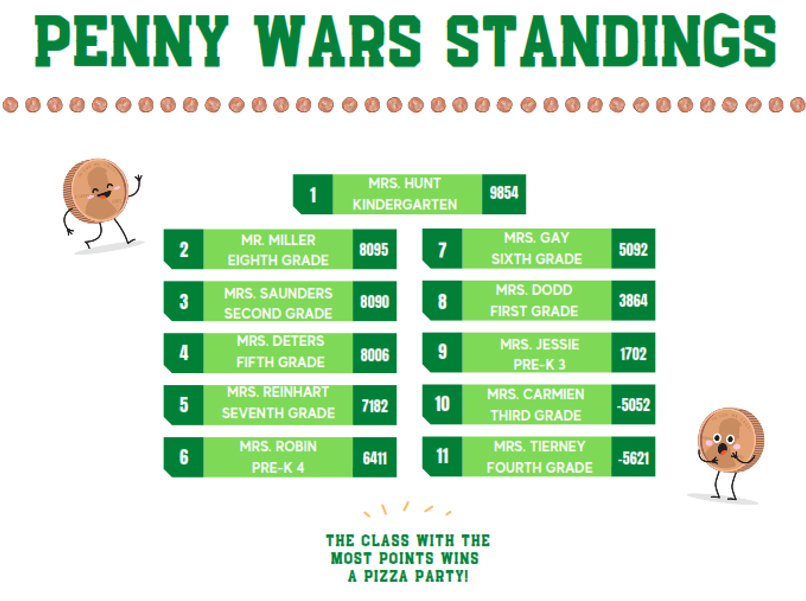 8th Grade Spotlight - Carter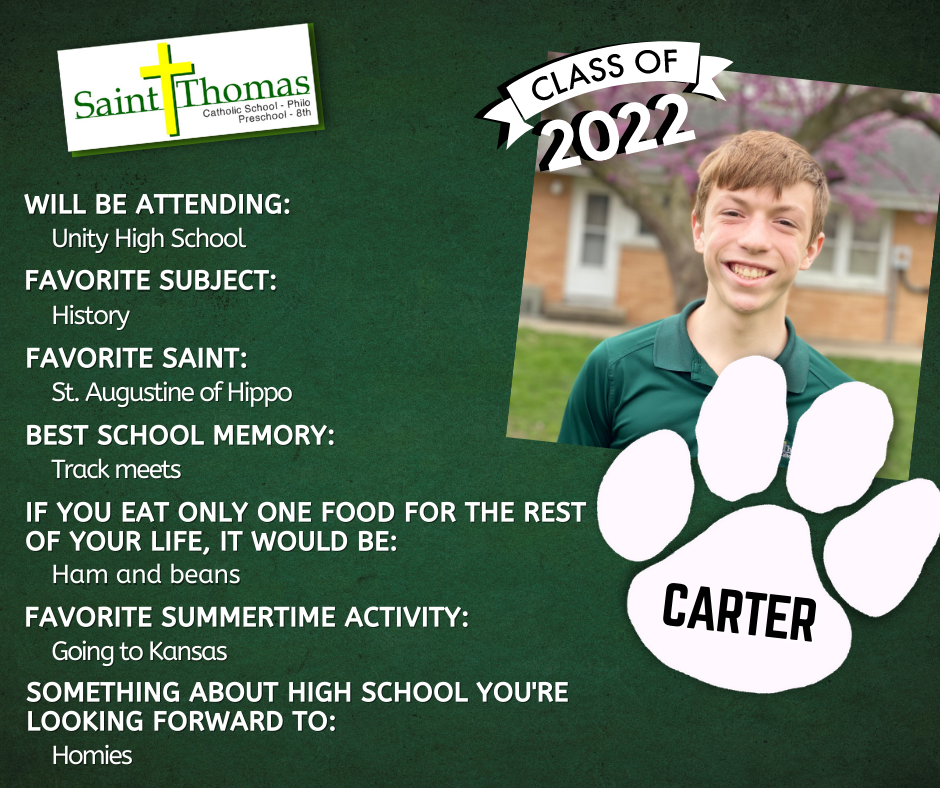 Our $100, first Friday of the month winner is Patsy Hotze.