Child care volunteers for PTO meetings.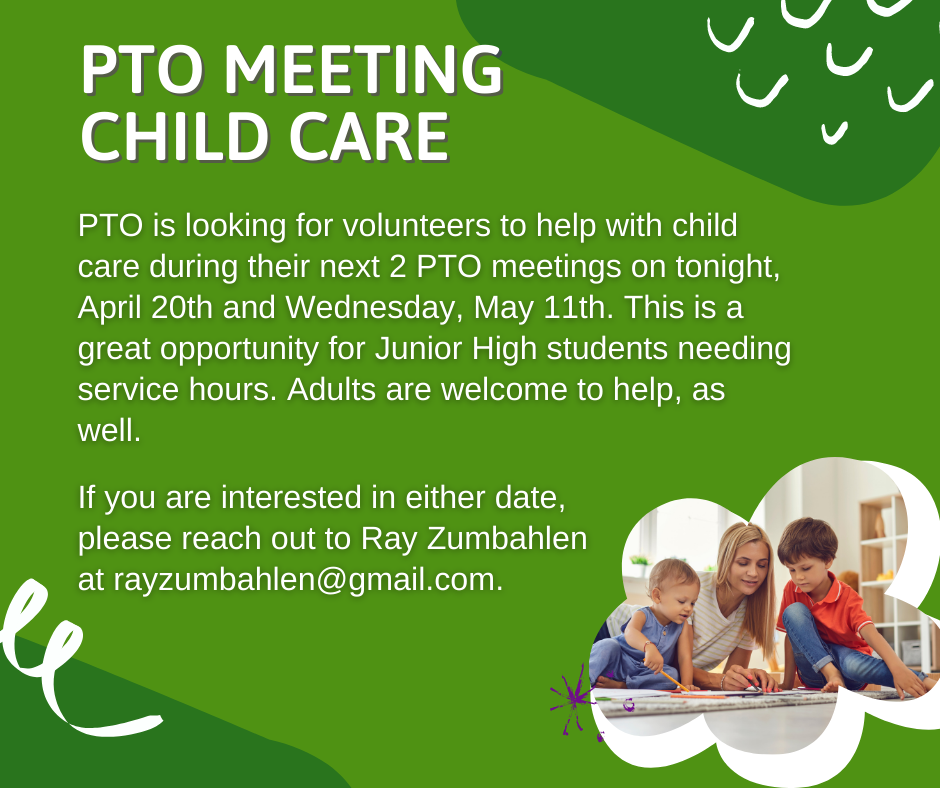 Easter Monday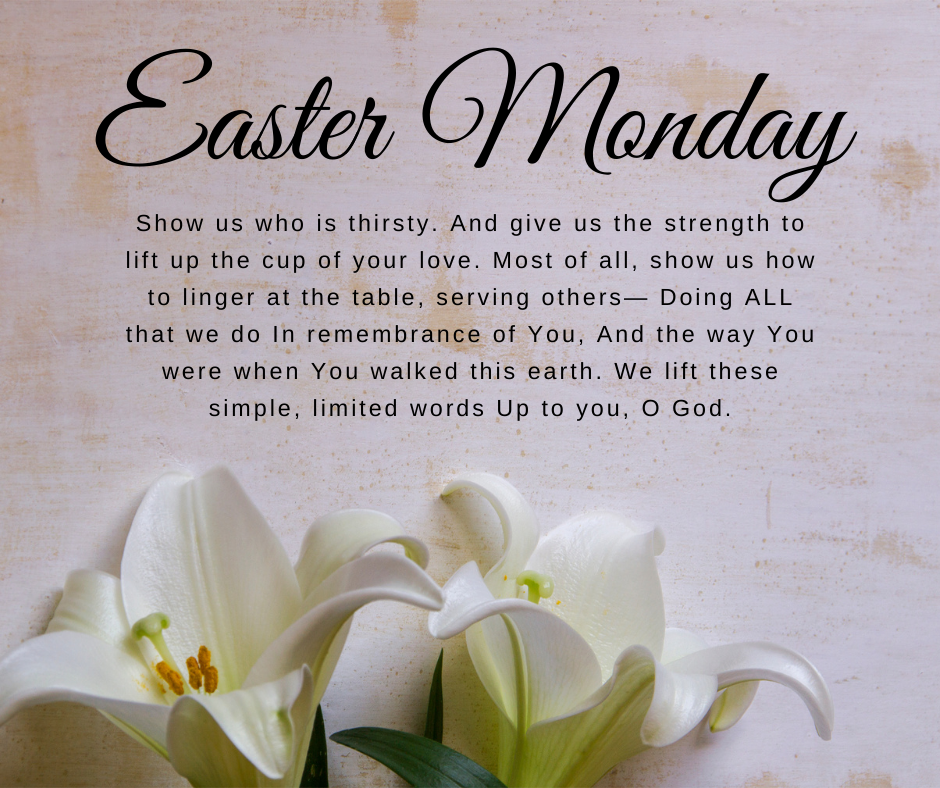 Happy Easter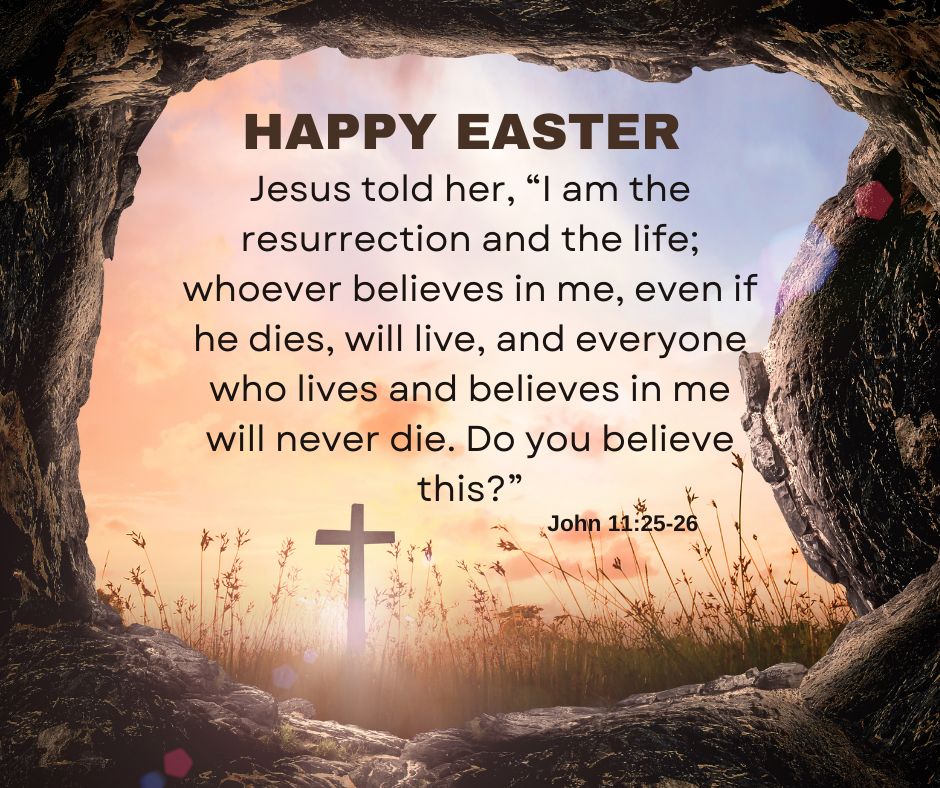 Holy Saturday

Good Friday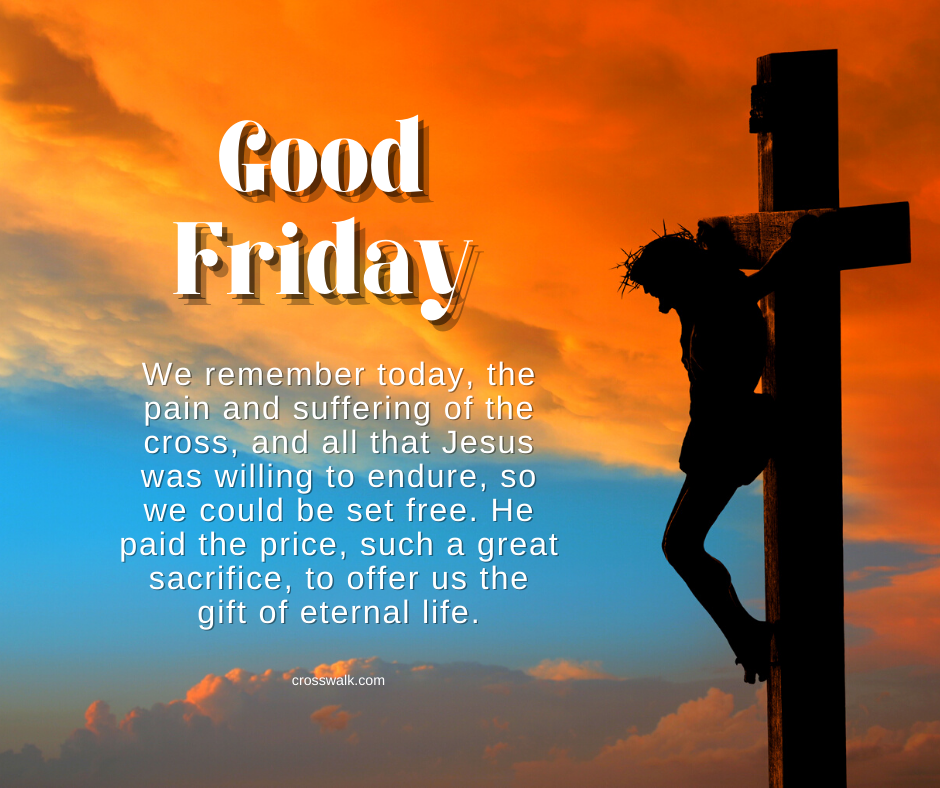 Holy Thursday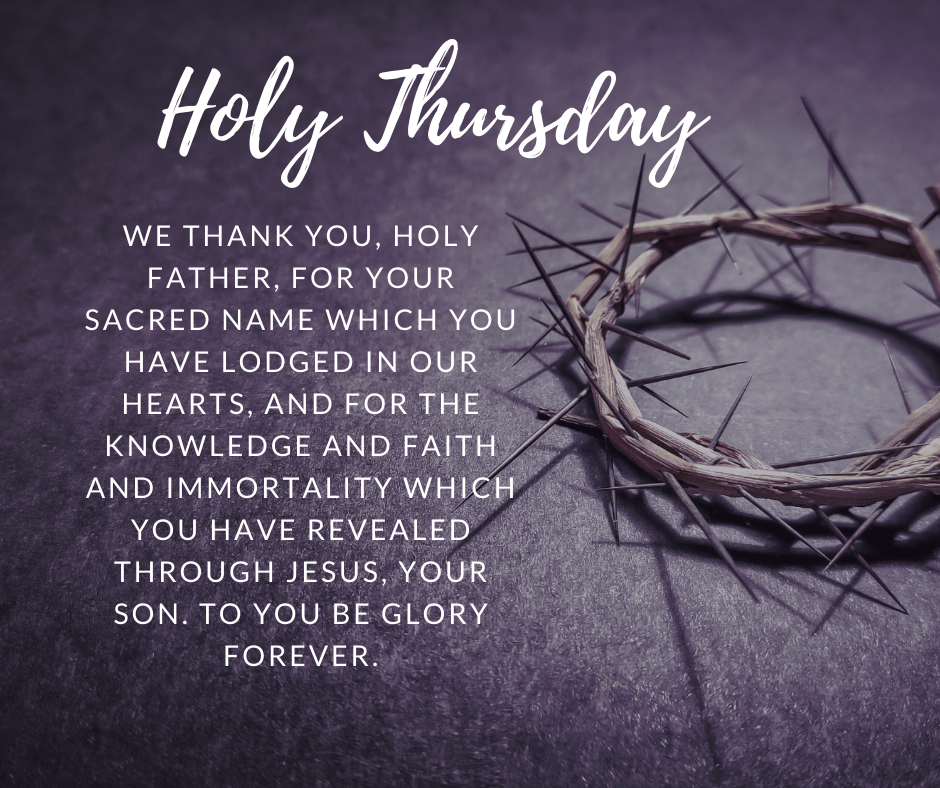 Holy Week Mass Schedule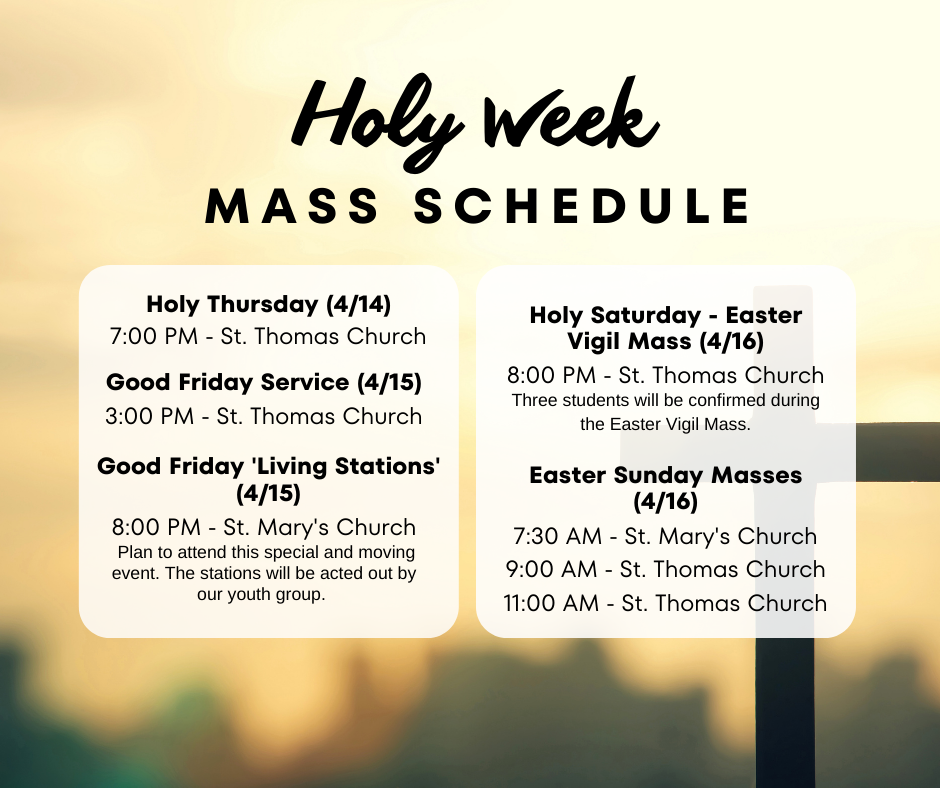 April 11, 2022 $50 weekly calendar winner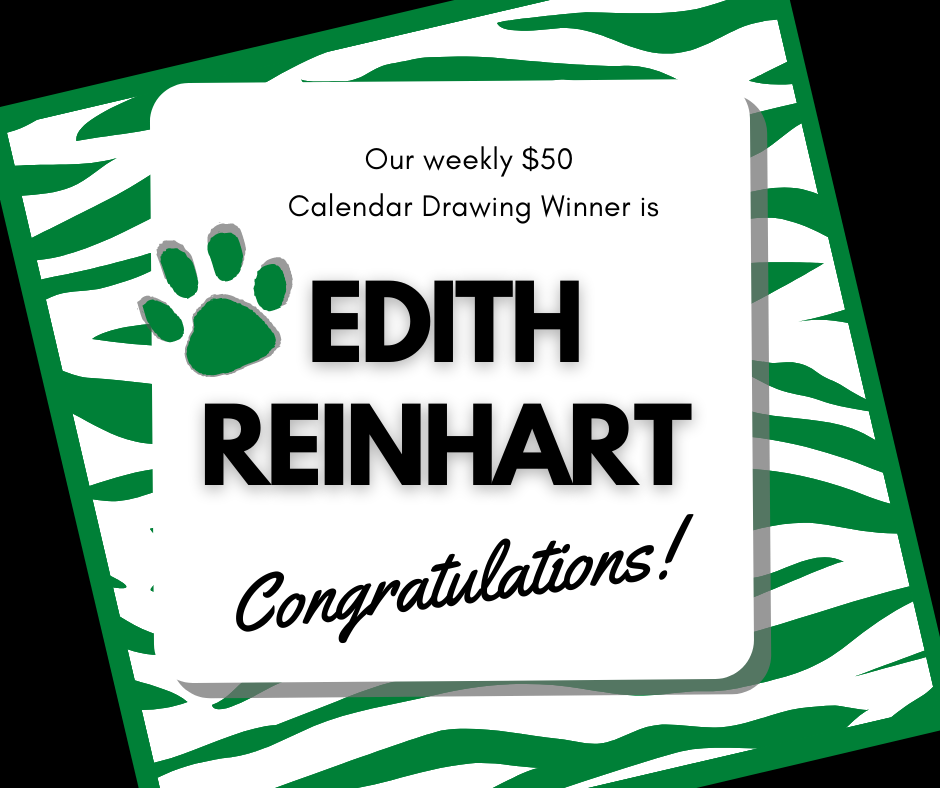 We have quite a few talented students who were selected for the "Design An Ad" contest with The News-Gazette. In this contest, The News-Gazette works with local schools to involve kids in the design of an ad for a local business. From the ads designed for them, the businesses then select the ads that will run in a special section of the News-Gazette. Below are the St. Thomas students whose ads were selected. Congratulations!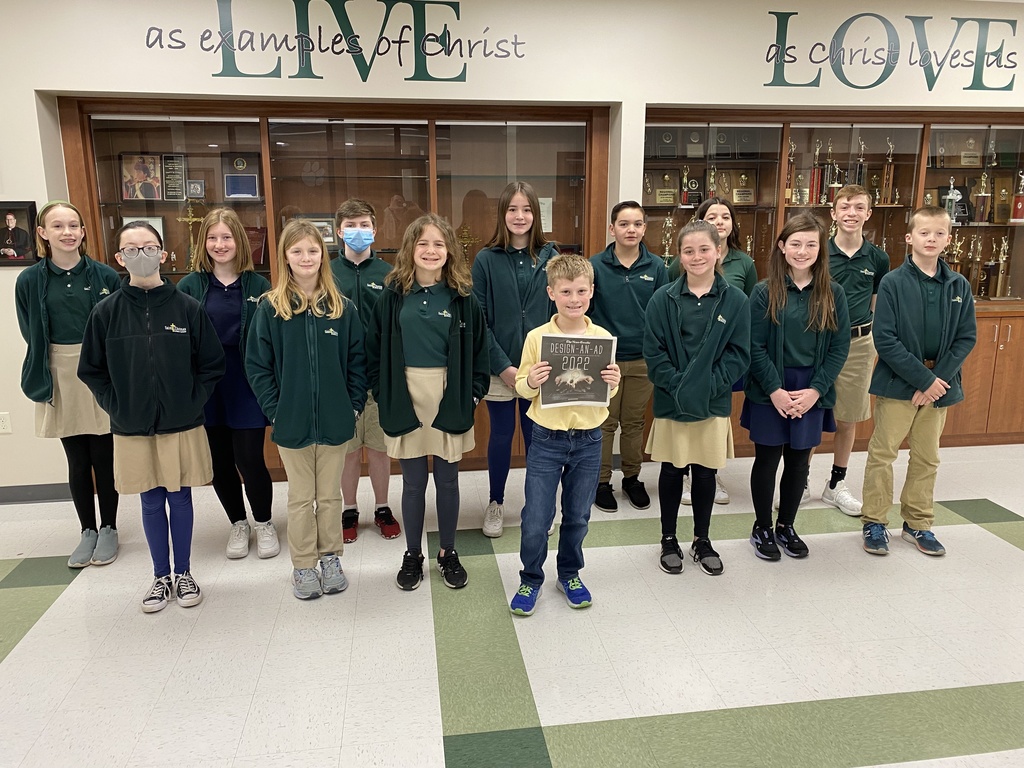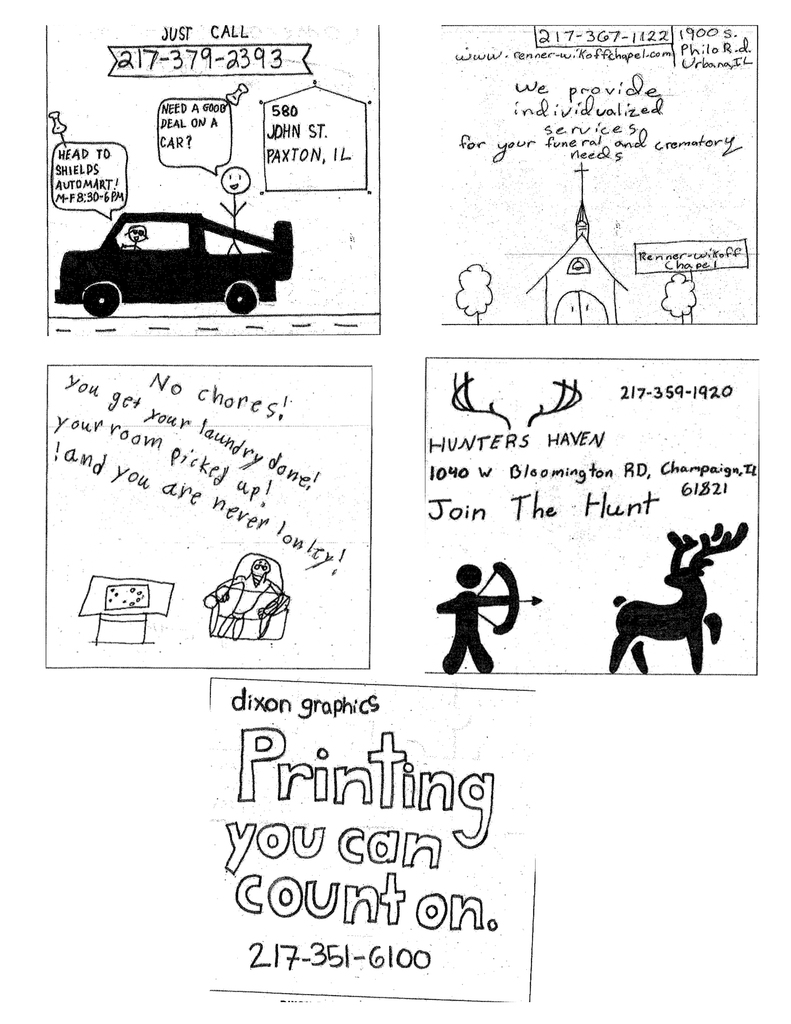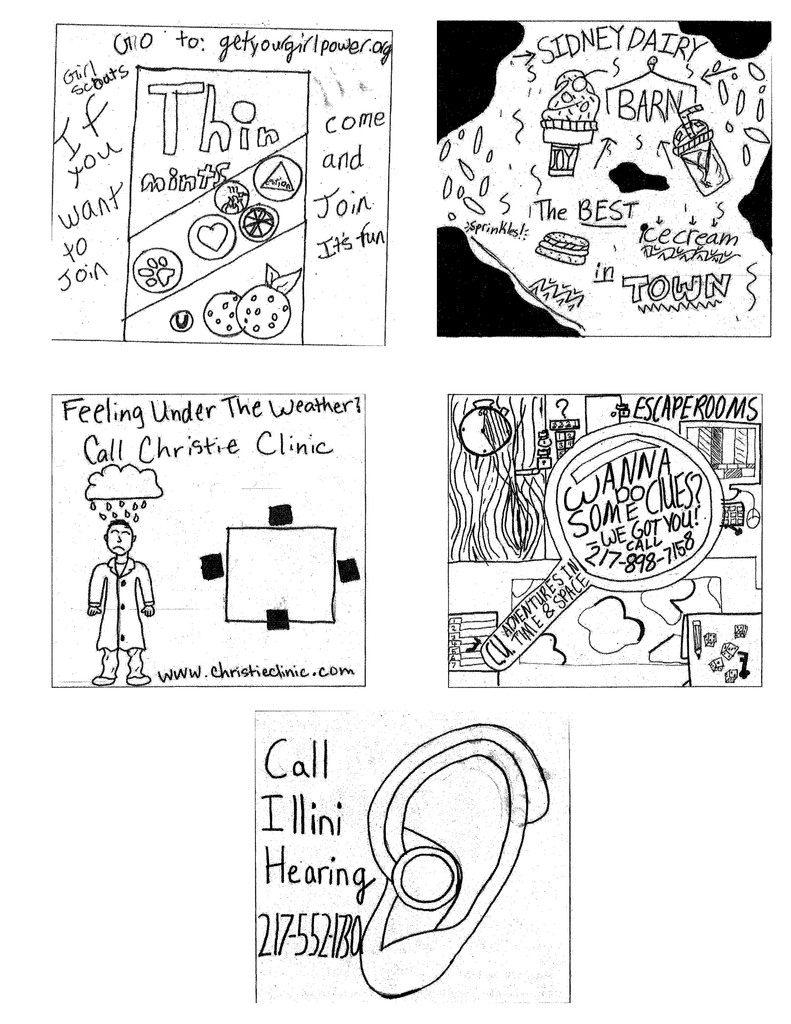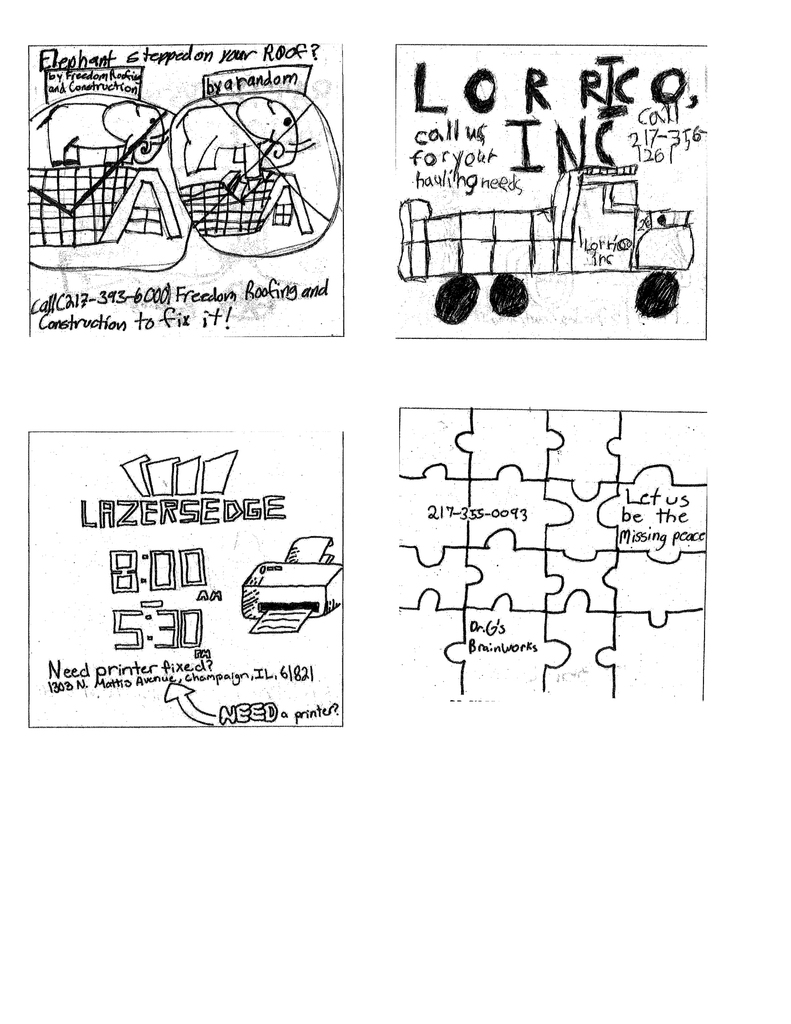 Join us for the Philo Christmas Parade, this Friday, December 10th.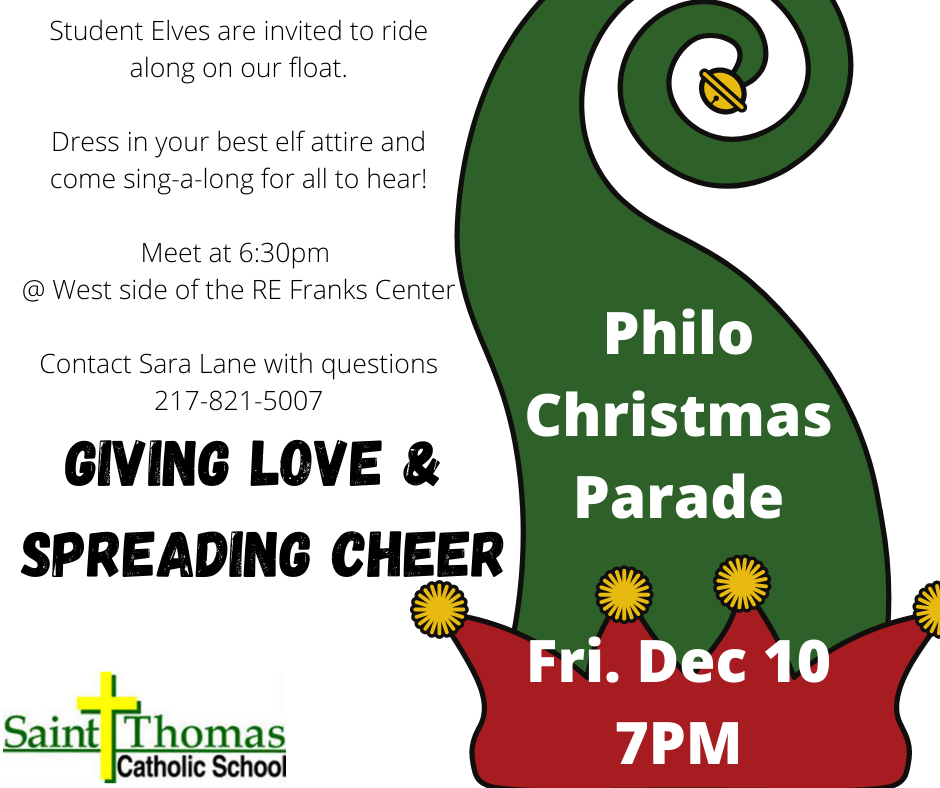 Congratulations to our Pumpkin Decorating Contest Winners! Our winners from the Character (book/movie/TV) category are: 1st place Colson with a dinosaur is born "Jurassic World" 2nd place is Christiana, Enrique, & Lorenzo with Shrek 3rd place is Killian with Yoda Our winners from the Disney category are: 1st place Tyson, Tessa, & Elizabeth with Baby Yoda 2nd place is Kyndal with the Little Mermaid 3rd place is Maggie & Logan with Bluey Our winners from the Food category are: 1st place Christian & Sawyer with Ice Cream Cone 2nd place is Owen & Emily with Help Me! 3rd place is Mila with Movie Theatre Popcorn Our winners for the Science category are: 1st place Katalaya with To Infinity and Beyond 2nd place is Jack & Audra with Saturn V Rocket 3rd place is Olivia, Harper, & Weston with Space Exploration Congratulations, and thank you to all who participated!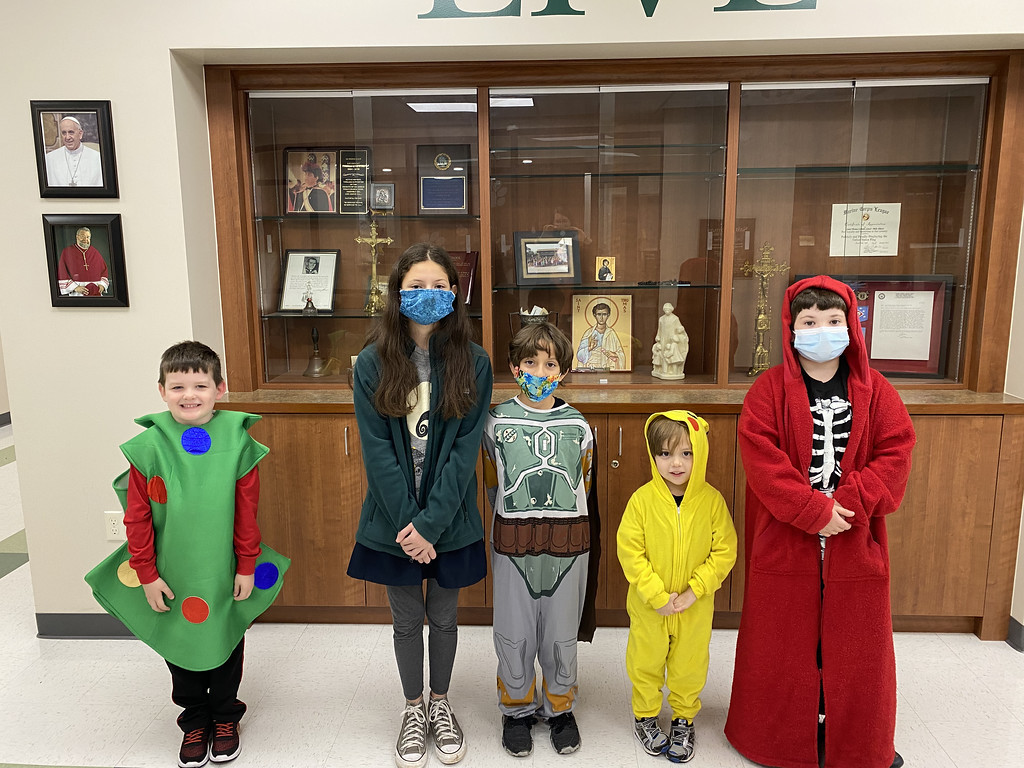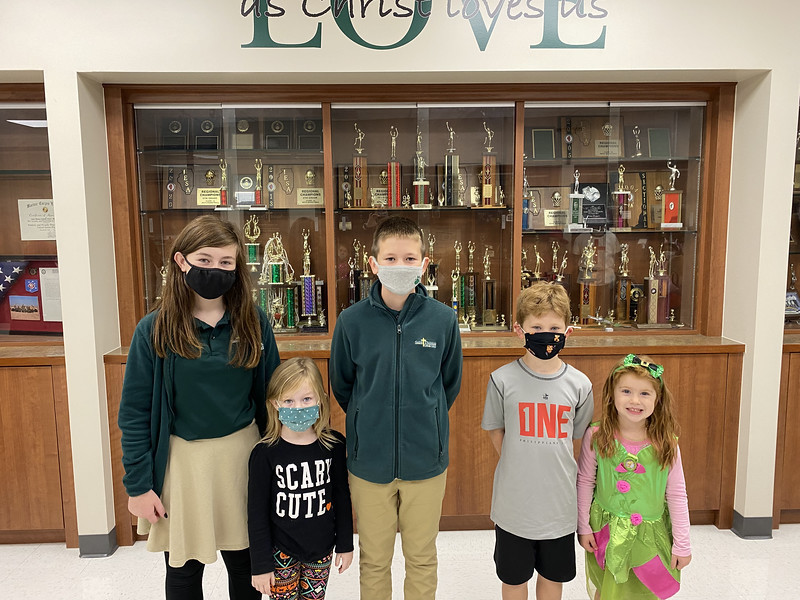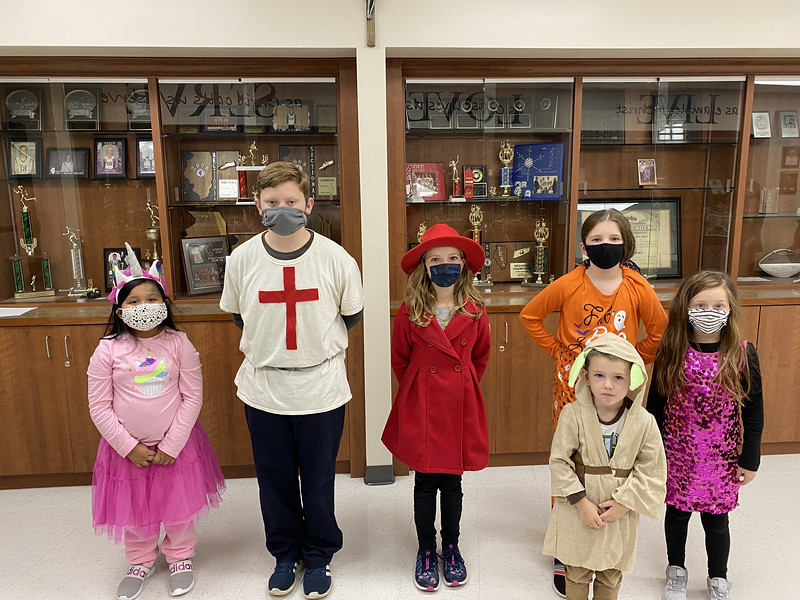 Tonight we celebrated our two 8th grade players, Lucille and Savanna, AND a win for both teams. What a great night to be a Tiger! Lucille and Savanna, you will be missed next year!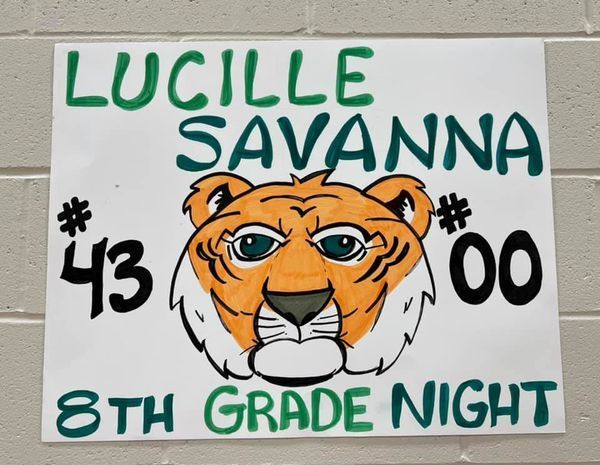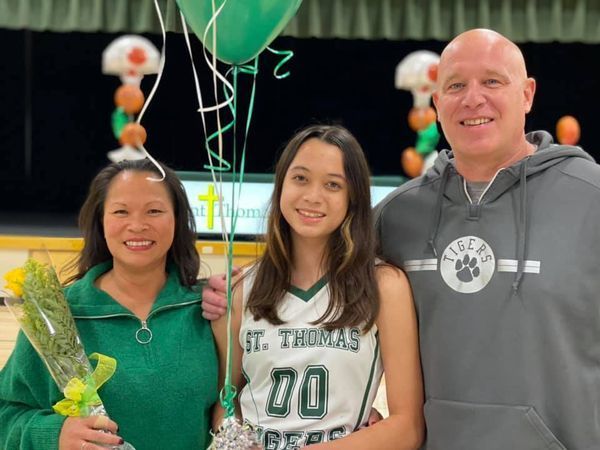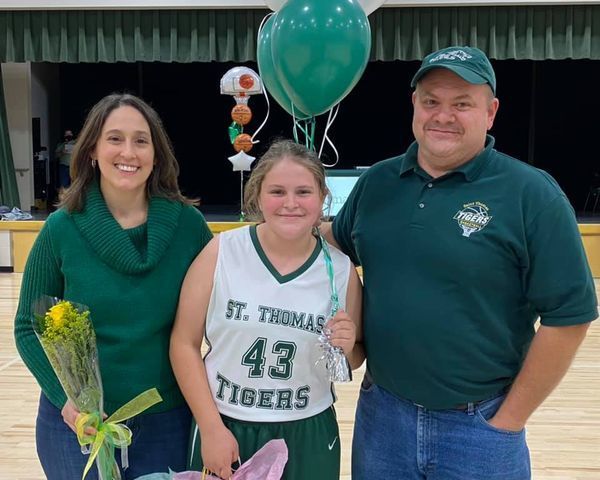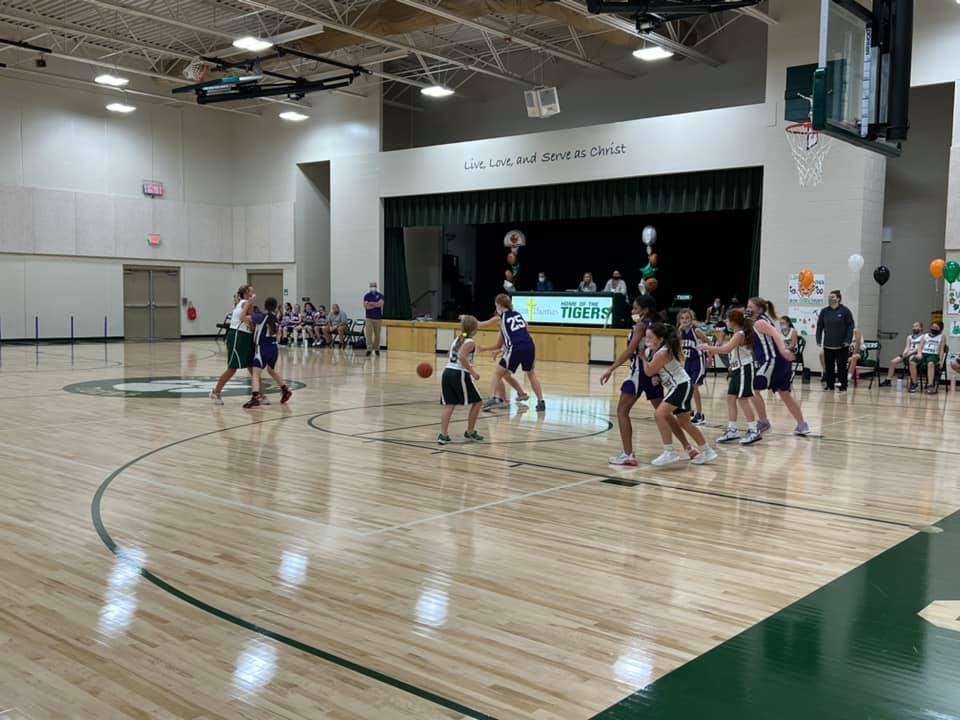 St. Thomas families, remember to get your pumpkins decorated this weekend!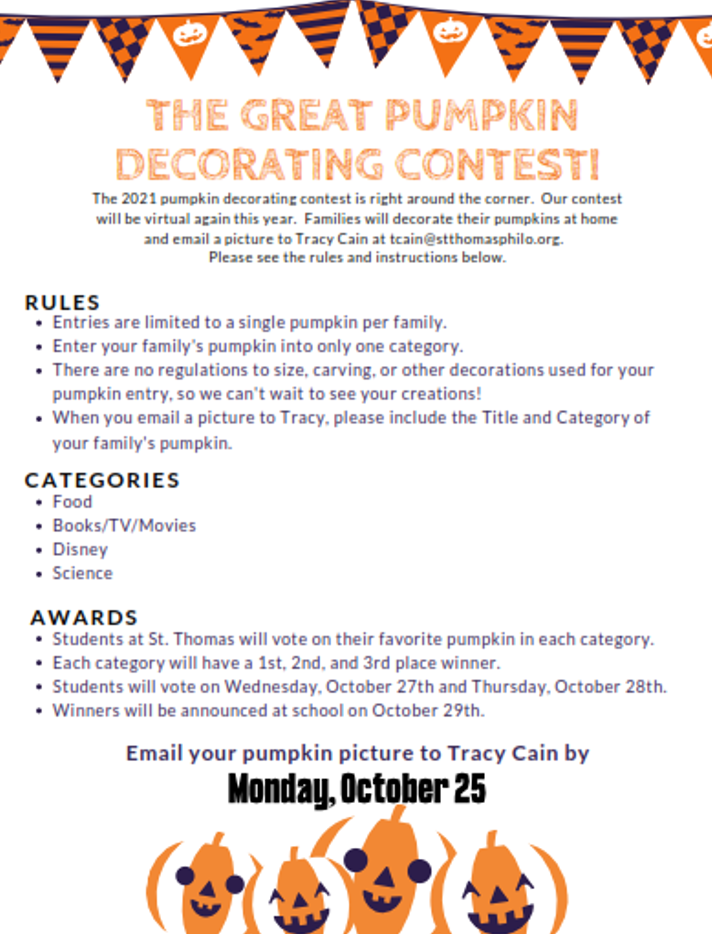 Our $50 weekly calendar drawing winner is Janna Martin.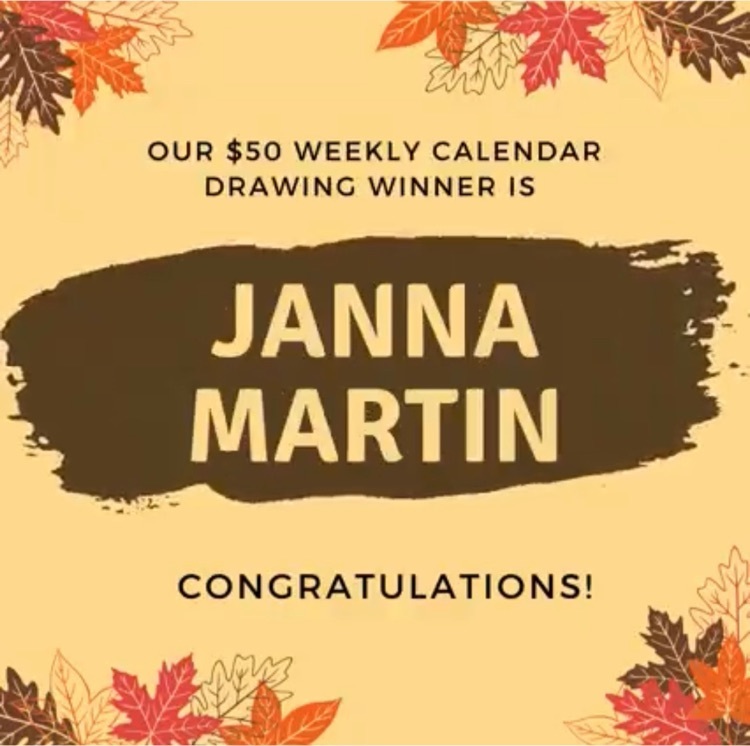 Our 4th/5th and 6th/7th girls basketball teams played against Unity tonight, and STS came away with both wins. Way to go, Ladies!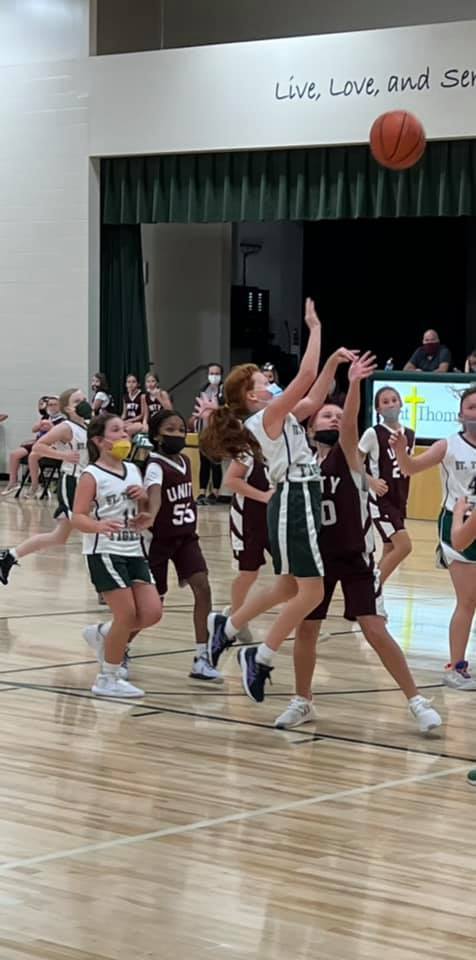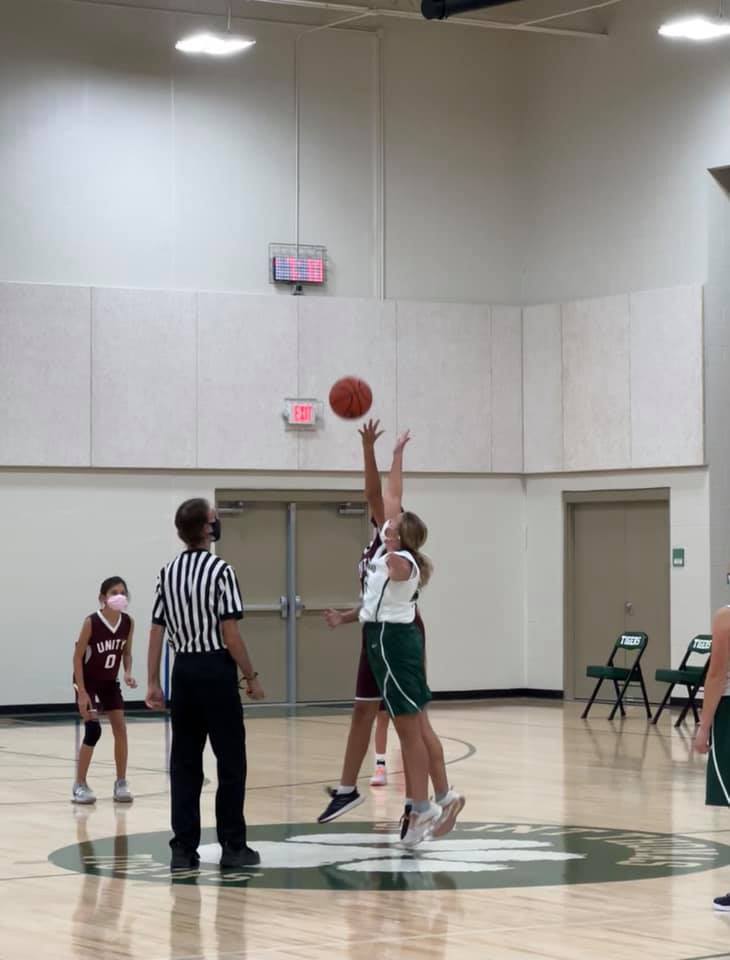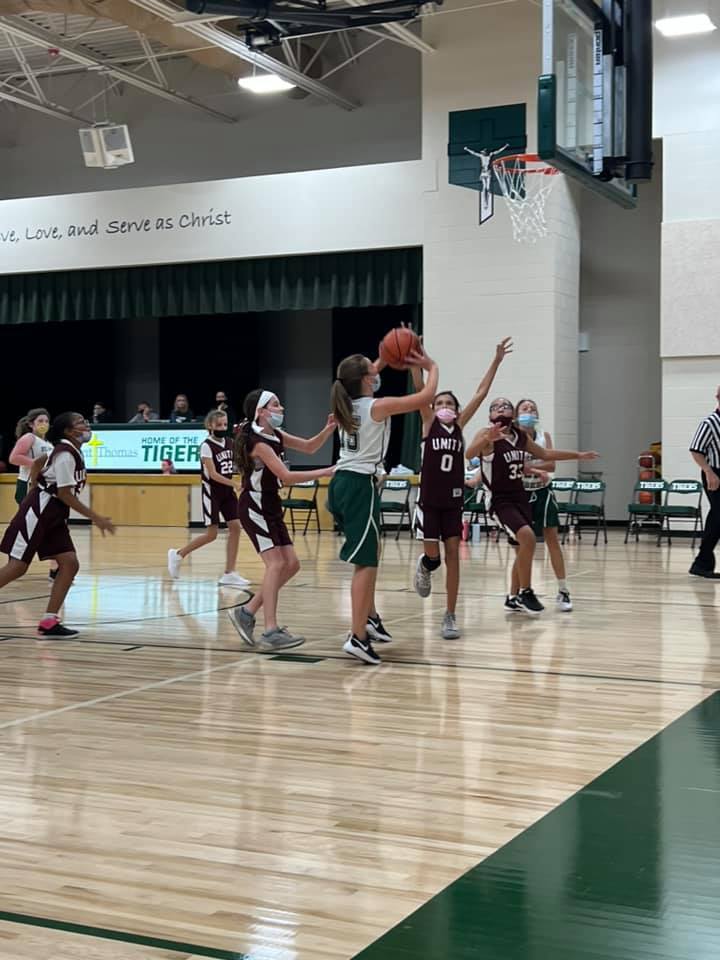 You will be able to receive constant updates through our Live Feed section on both the website and the app. We will be providing more info once we launch!

We are excited to be launching a new website and app soon!
Welcome to the TEAM!!!
Hello!!