Communication between the parents/guardians, teachers, and administrators is an integral part of the education process, and our goal is to promote this concept. The Parent/Teacher Organization (PTO) meets regularly and has its own bylaws. Meeting dates are posted on the school calendar. All parents of school children at St. Thomas are automatically members of the PTO and are encouraged to take part in the activities planned by the organization.
PTO Meeting Dates for 2023-2024
All meetings will be from 6-7 p.m. at the school. The specific location is announced in advance of each meeting. A virtual option may be available this year.
**Childcare is provided during meetings for STS students and their younger potty-trained siblings. This is a great volunteer opportunity for junior high students to earn service hours.
Meetings:
Wednesday, Sept 20th
Wednesday, Oct 18th
Wednesday, Nov 15th
Riggs Family Afternoon - Sept 24th from 12-3 p.m.
Family Fun Night- October (TBD)
Sara Lane: Co-President
Erica Deedrich: Co-President
Stephanie Hess: Secretary
Erica Finiak: Treasurer
Wendy Carmien: Faculty Representative
To contact PTO, please email pto@stthomasphilo.org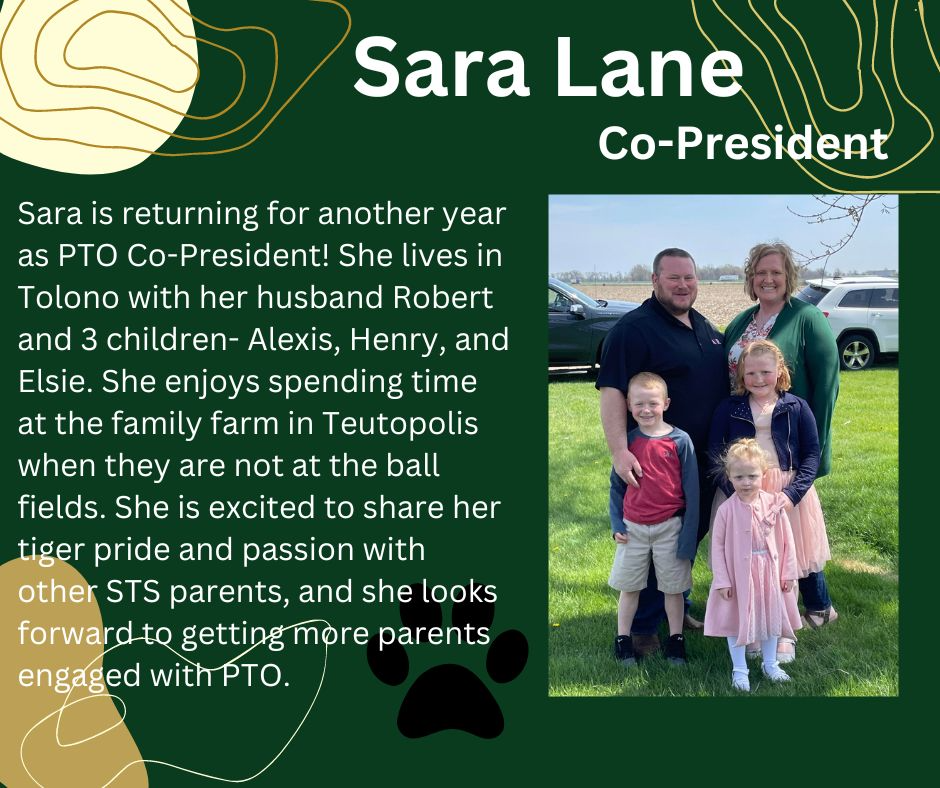 Sara Lane - Co-President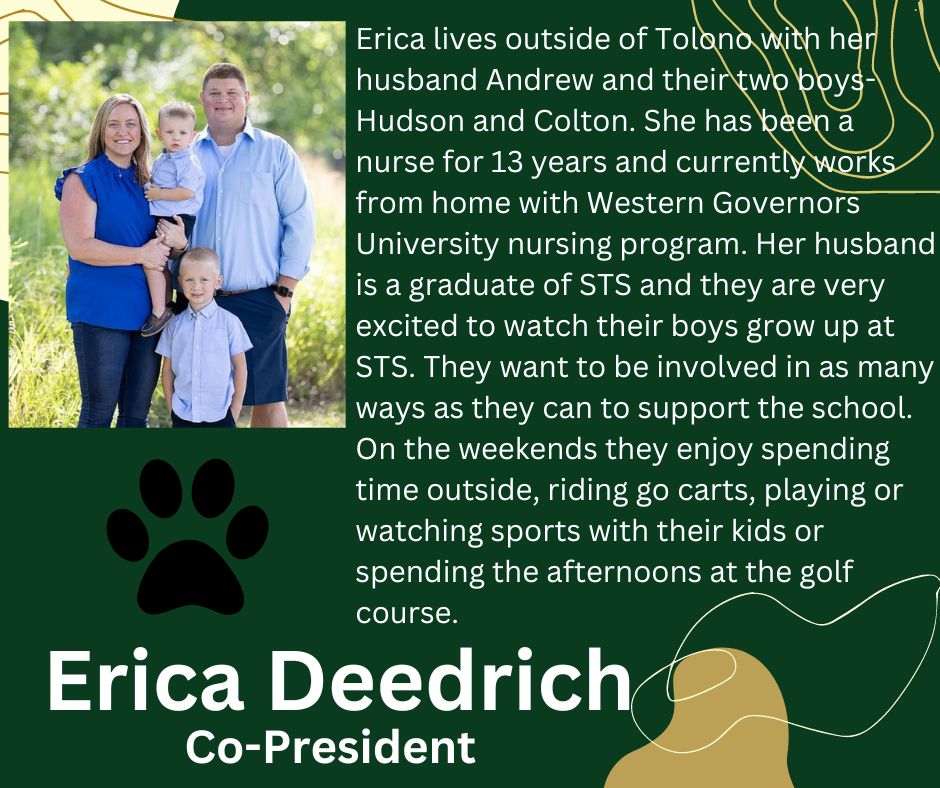 Erica Deedrich - Co-President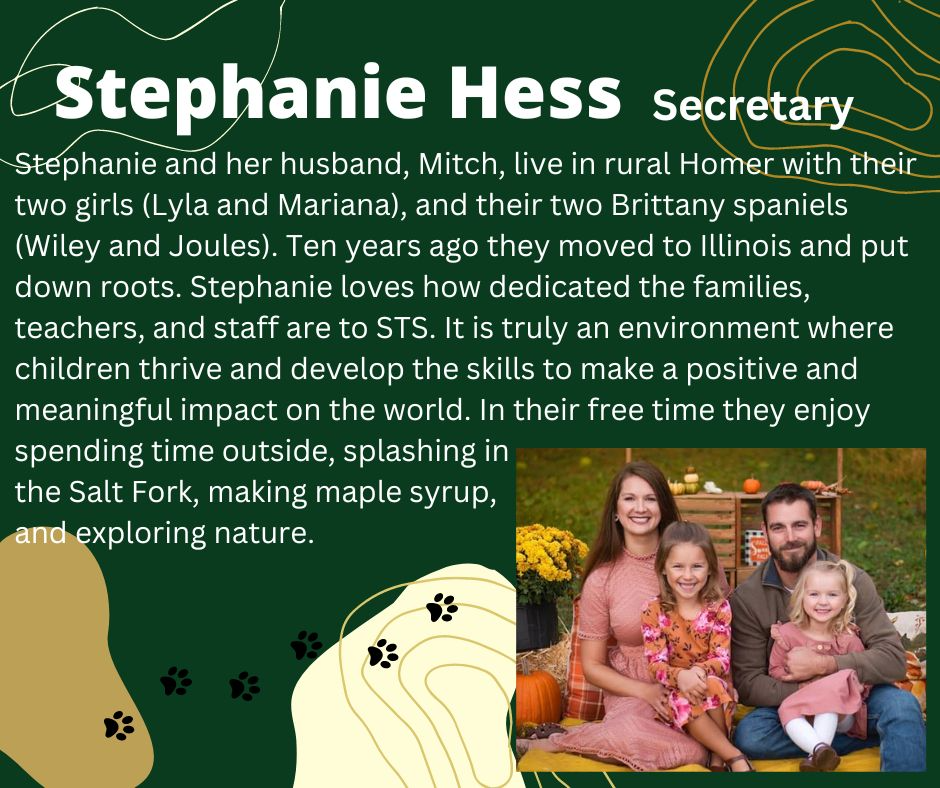 Stephanie Hess - Secretary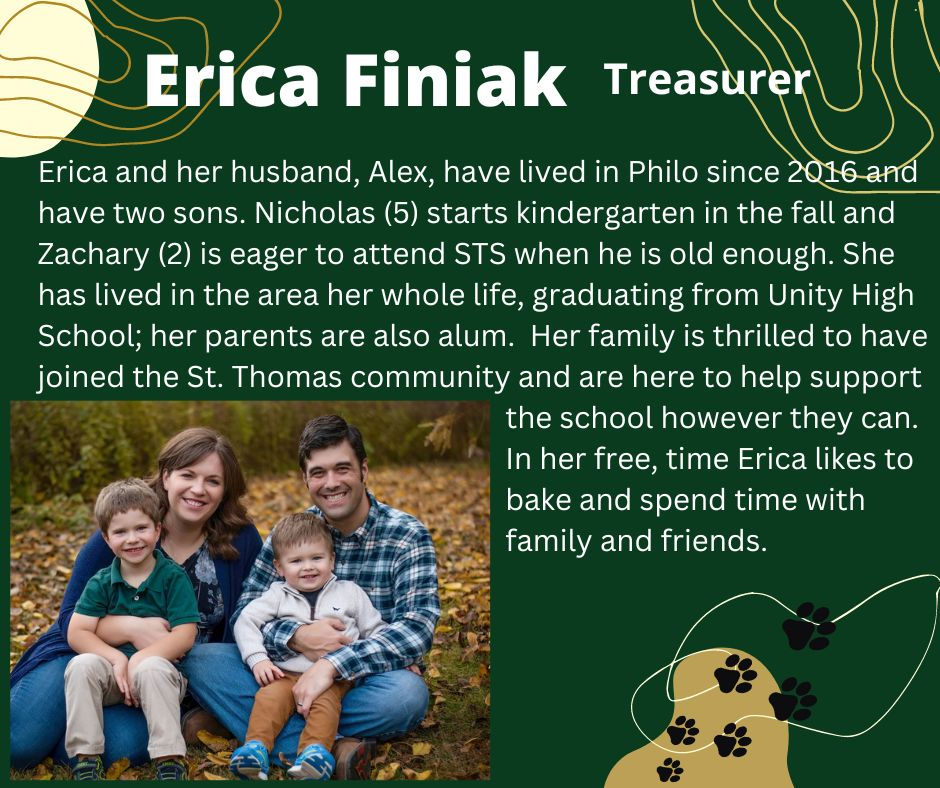 Erica Finiak - Treasurer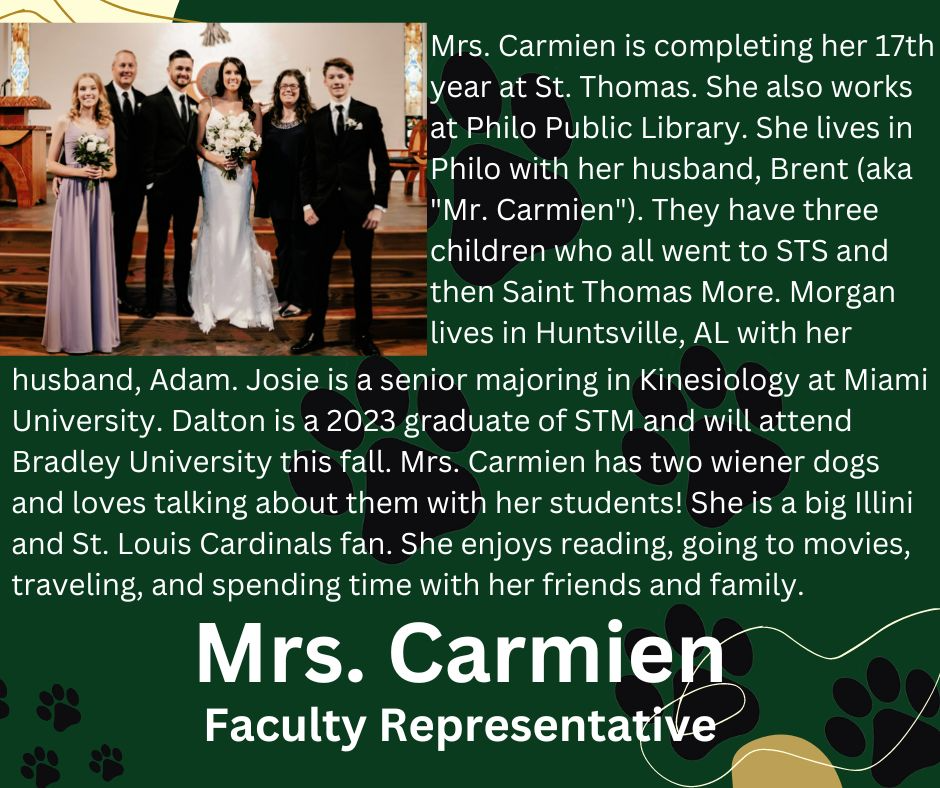 Mrs. Carmien - Faculty Representative